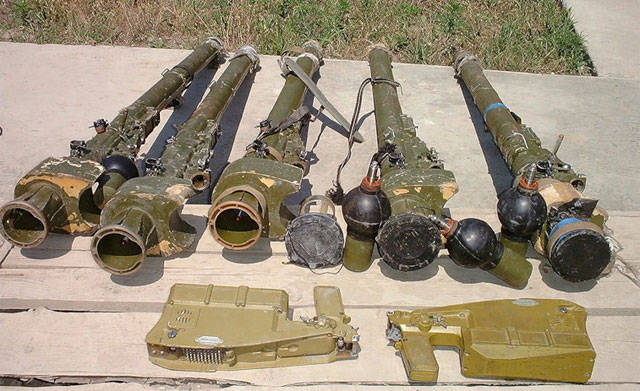 The portable Igla anti-aircraft missile systems stolen in Ukraine are likely to fall into the hands of the Right Sector militants, experts say. Earlier, a high-ranking Ukrainian military official said that dozens of MANPADS of this type had disappeared from military depots during the riots.
The fighting did not even begin, and the Ukrainian military are already counting the losses: the Igla man-portable air defense systems have disappeared from the warehouses of the Ministry of Defense. Fifty of the ammunition was in the 80-th separate airmobile regiment, another 90 - in a military unit near Lviv.
"They broke into the unit, disarmed the guards and stole. No wonder - it's known that each such MANPADS can cost 80 thousands of dollars," explains the head of the military information editorial of ITAR-TASS, Viktor Litovkin.
Complex "Igla" - convenient
weapon
to attack low flying
Aviation
. It is easy to deal with him alone, for transporting a passenger car enough. Homing missile - strikes air targets from five kilometers.
Half-empty weapons-it is now not only one of Ukraine. In order to start an international scandal, it is enough that one single missile complex, the Igla, is strictly monitored by the United Nations, and the United States and Russia report on the supply of such complexes. Given the chaos that has spread throughout Ukraine in recent months, experts in this whole situation see only one trace - radical.
Military warehouses under the yellow-blue banners are now more and more like Potemkin villages. The real combat complexes "Igla" gave way to prototypes from the archives of the design bureaus - the military are trying to disguise the loss. Meanwhile, in the autumn of 2012, the Libyan army also missed missile systems - just two thousand. In different parts of the world, their shots still sound.