Today, the most feminine, gentle, flourishing and sparkling holiday comes to every home - 8 International Women's Day Martha. It is time for the awakening of nature from a long winter sleep: the sun begins to gradually melt the snow and ice, the sky is painted in light spring colors - all this in order to give you, our dear women, joy. Each of you always, and on this day especially, is worthy of the most flattering words from the men around you. Each of you is our reliable rear, this is our love and our pride. We are proud that you keep the family hearth. We are glad that you are doing everything so that we, men, feel your boundless warmth and readiness to become an indispensable support for us in difficult times.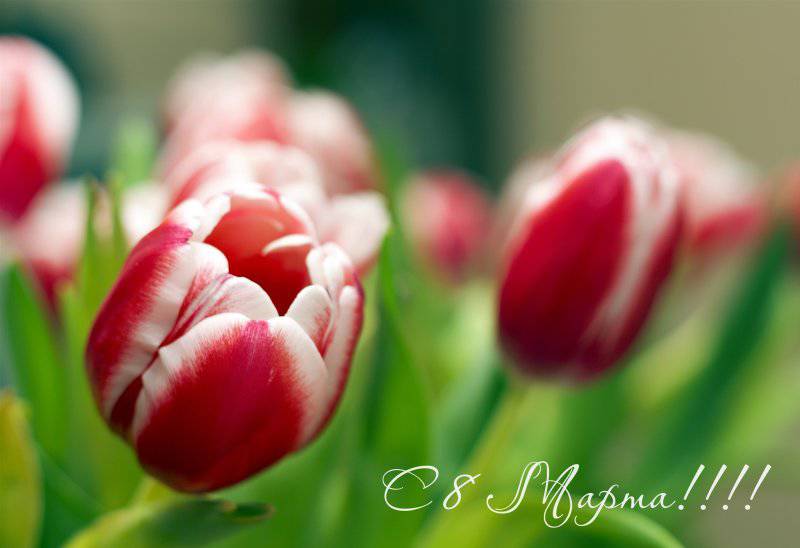 At all times, a woman has been and continues to be the main example of virtue, sincere faith and anxious love. But a woman is capable of exploits on a different front. Let us not forget on this day those women who today perform the sacred duty to protect the borders of our Motherland. In our time, several tens of thousands of women serve in the Russian armed forces and internal affairs bodies. These women, who perform a difficult and honorable mission on an equal footing with men, can bow to the belt and say "Thank you so much!" For not being frightened by the unpleasant companions of the life of the military. We, men, bow to the belt to all women who do not talk about everyday problems rolling like a snowball, but remain faithful companions of our life, giving us the highest joy of being in this world — our children.
We sincerely congratulate all women on this wonderful holiday and wish you truly good health, tremendous patience, good spirits and, of course, great love, only bright cloudless days and unlimited happiness. Happy holiday to you, our beloved women!