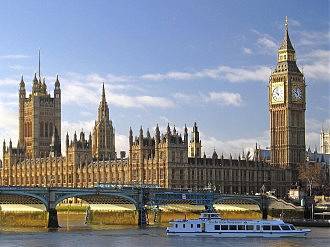 The British authorities are not planning to join the financial and trade sanctions against Russia, which the European Union may impose.
The plan became known after Guardian journalist Steve Beck photographed part of the document in the hands of one of the unnamed officials who was going to a meeting of the UK National Security Council.
On the photographed page of the document it was said that the UK does not intend to impose trade sanctions or close the financial center of London for the citizens of Russia.
At the same time, London is ready to join the introduction of visa restrictions and restrictions on visits, which EU countries can accept against Russian officials.
In addition, the British authorities intend to oppose the discussion of the issue of preparation for military actions of any of the parties, including NATO. London is also planning to engage in a discussion of the problem of supplying Ukraine with gas, if Russia reduces the supply of fuel to the country.
Separate threats against Russia, as stated in the document, should be personally directed and transmitted only through private channels, while in public statements the United Kingdom intends to adhere to a common point of view.
London plans to raise the issue of deploying OSCE and UN observers in Crimea and in the east of Ukraine, as well as pushing UN Secretary General Ban Ki-moon to call for dialogue between Russia and Ukraine and create a platform for this.
According to the interlocutors of the Guardian, decisions on these measures were not taken at the meeting of the National Security Council. However, they confirmed that the British authorities are not willing to impose sanctions in order not to harm the interests of the kingdom.