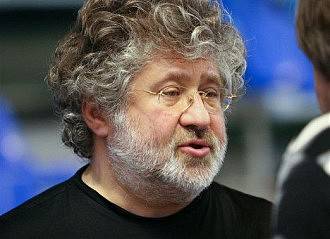 The Communist Party of the Russian Federation asked the Prosecutor General's Office to check the possible connection of the owners of Moskomprivatbank with the Right Sector organization.
The request to the prosecutor's office was prepared by the deputy chairman of the Central Committee of the Communist Party of the Russian Federation, Valery Rashkin and deputy Anatoly Lokotem.
According to the latter, information appeared in the press that the Ukrainian businessman Igor Kolomoysky was involved in financing the Right Sector, whose structures belong to the bank.
In turn, Rashkin said that he considers inadmissible the financing of foreign nationalists at the expense of funds received in Russia. In addition, he called on the Russian authorities to declare the "Right Sector" a terrorist organization, noting that, in his opinion, the Ukrainian radicals are positioning themselves as open enemies of Moscow.
"Moskomprivatbank" is a "daughter" of the Ukrainian "PrivatBank", which is partly owned by Kolomoisky.
The businessman himself, the new authorities of Ukraine 2 March, was appointed head of the administration of the Dnipropetrovsk region.
The appeal of the Communist Party of the Russian Federation was filed shortly after 4 of March was addressed to Kolomoisky by Russian President Vladimir Putin, saying that "even our oligarch Abramovich fooled".
Earlier, Kolomoisky, commenting on the invasion of Russian troops in the Crimea, expressed doubt about the adequacy of Putin.