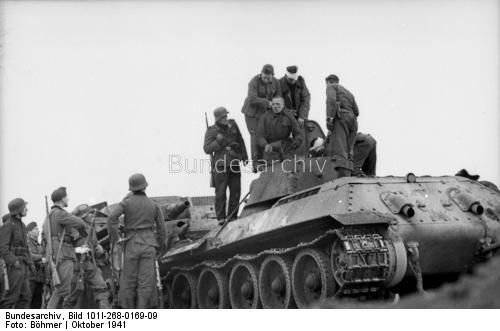 Photos below are 18 October 1941g. near Tver. The Germans captured the captain of the commander T-34. His tank was immobilized after a ram. Quite a rare case: the T-34 and the German self-propelled gun met in the forehead in a tank ram.
The Germans open the hatch
tank
. One with a crowbar, the other with an ax. Self-propelled gun "" Shtug III "on the left.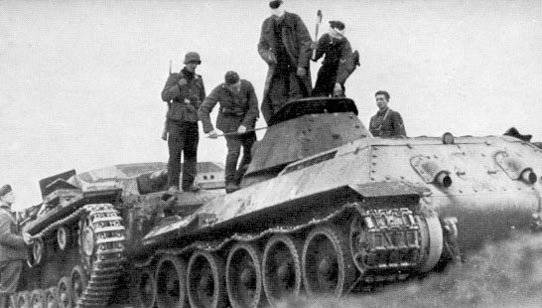 General form.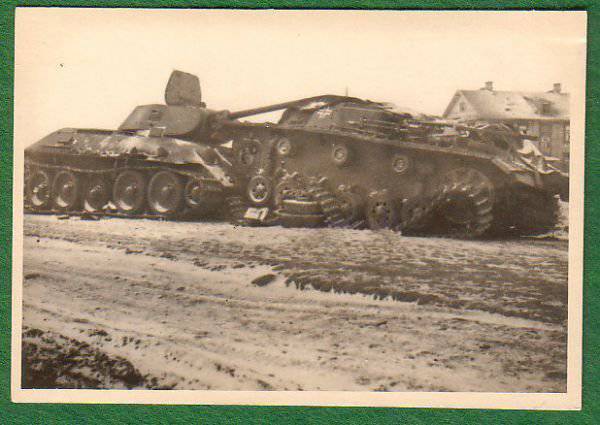 Luke opened. Pull out the tank commander.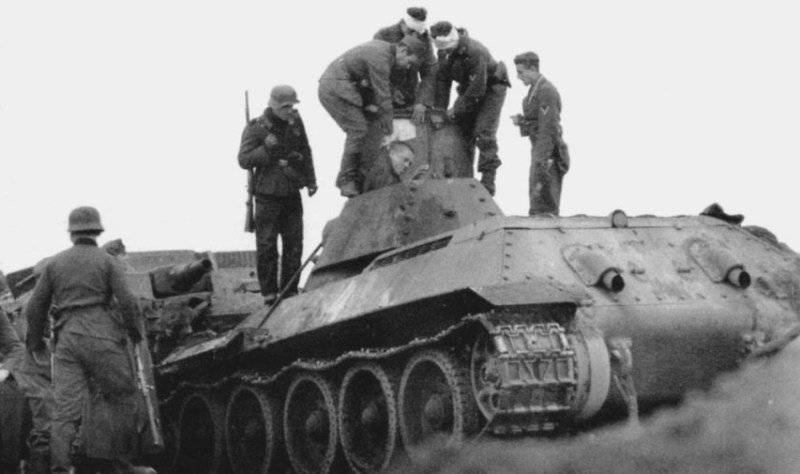 A very young guy. Looks aloof. Scared, or possibly contused.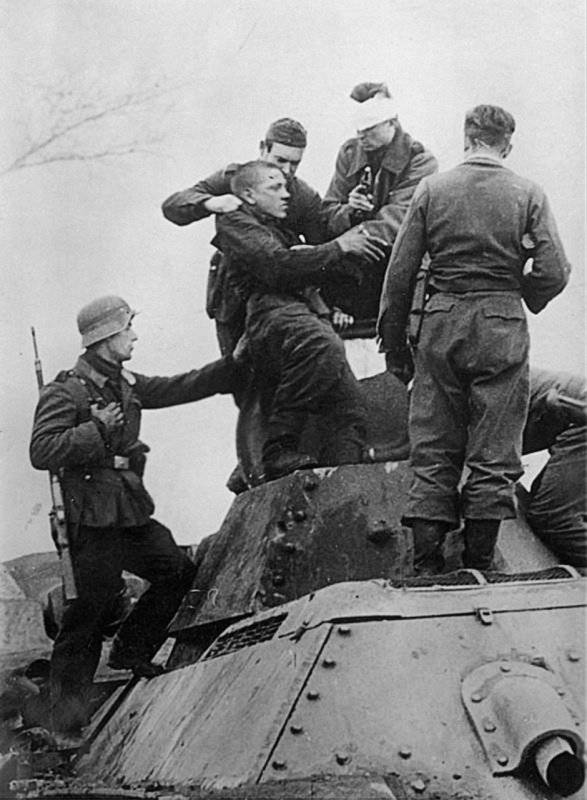 Looks like he was not captured alone. Left in a ditch - still wounded Soviet tankers.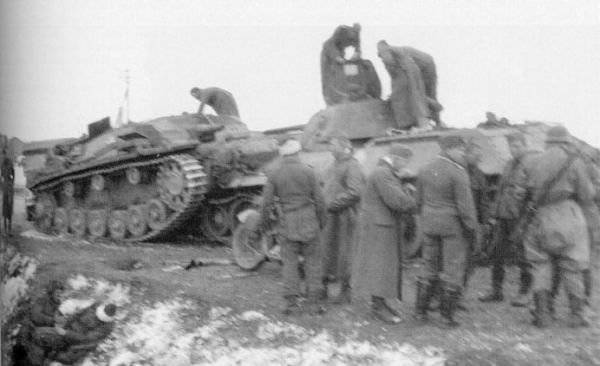 Modern trackers spent a lot of effort to establish who is in this photo. This is the tank number 4 of the 21-th tank brigade, which conducted in those days a raid on Kalinin (Tver). Presumably in the pictures - Lieutenant Dmitry Grigorievich Lutsenko. From Ukraine, Cherkassy district, Kiev region. 1921 born. 20 years old was a guy. According to the Memorial database, Ltsenko went missing without a trace during a raid on Kalinin. In this case, this means only one thing: he died soon after he was captured. In the front camp (Stalag) or on the way there. Therefore, I did not manage to get into the German registers for the registration of prisoners, which were compiled later.
Mortality in the front-line camps in the summer and autumn of 1941 was monstrous. Only in Vyazemsky Stalag about 100 thousand people died then. No one registered them — they dumped them into the ditch and that's the end of it. Mortality was caused by terrible conditions of detention, poor sanitation, hunger, denial of medical care. The case was completed by an epidemic of typhus that lice carried.
A separate question - how did it happen that a ramming occurred, why didn't the crew of the tank shoot a cannon? In German sources, it is sometimes claimed that their self-propelled guns went to the ram to stop the T-34. There are doubts on this score. The photo below (taken from here) was taken from a different angle and after the self-propelled gun was dragged. The same tank number XXUMX, and it is clear that he had pierced the barrel of a tank gun. The gun became useless and it remains only to go to the ram. Pretty decent hole, it's hard to say from what, perhaps, an armor-piercing bullet. What happened there in the battle with the tank number XXUMX, where he met his death 4-year-old commander, captured, we will never know ...