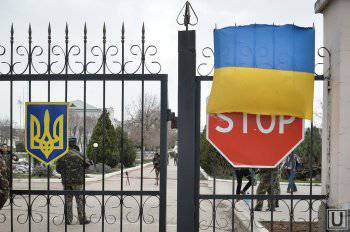 Recently, the Ukrainian topic has become one of the most discussed topics in the political and economic venues of the world and in the media. People are trying to figure out what laws Ukraine is going to live after the coup d'état that has happened in it and after the coming to power of people from radical political and even extra-political structures. Ukrainian political "esotericism" today is so complex that even political science professionals cannot give it a clear assessment. About Ukrainian political
esoteric books
and articles today are in great demand not only in Ukraine itself, but also in Russia, the countries of North America, and the EU.
One of the exciting questions is: will Ukraine survive as a single state? A clear answer to this question is impossible to give, but there are some clues that allow us to say what Ukraine can expect in the coming years. One of these clues is anti-constitutional acts that were committed to the coming to power of radical people, as well as people who went to power with the support of either radicals or the west. After the fact of a coup d'état, Ukraine itself is already hard to accept as a state. The authorities in Kiev do not control not only the eastern and southern regions, but also other areas of the country. Lack of control creates great oddities, one of which is the non-recognition of Kiev of the legitimacy of the authorities in the Crimea. Non-recognition here is more like hypocrisy, because Yatsenyuk and Turchinov are in power without a hint of even an iota of legitimacy. Therefore, the recognition or non-recognition of other authorities by them is the personal problems of Kiev.
The events in Ukraine are discussed in the USA. There, they are already preparing sanctions against Russia for the fact that Moscow is not going to support the power set in Kiev and declares the possibility of resolving the conflict by military means too. One of the sections of the US sanctions is the refusal to issue US visas to those Russian officials who "destabilize the situation in Ukraine." US sanctions are going to introduce and against Ukrainian politicians who are not going to support the Maidan and the new government in the capital of Ukraine.
In such a situation, the future of Ukraine as a single state in every sense is perceived very vague.