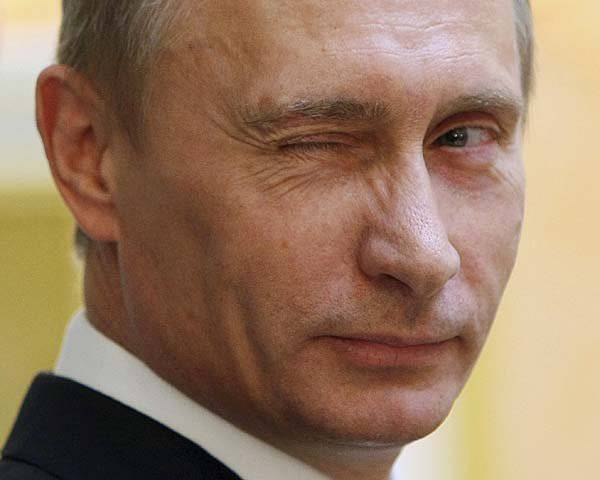 What is Putin doing?
Playing in a panic ...
1. Plays on a panic. Collapsed quotes on the stock exchange? Fine. Quickly, on the sly, they bought shares of their own monopolies in favor of the state.
2. Plays on a panic. Scared without a shot by polite soldiers? And the maydan authorities, with their own hands, accelerated the process of the Yugoslavization of the country, leaving her no choice but to integrate into Russia or the CU. If the pieces become part of the Russian Federation, then the debts of the IMF will not be given due to the lack of subjectivity.
3. Plays on a panic. They raised the price of oil, with which Western partners will have to agree, which from this is even more panic.
4. Plays on a panic. Together with China, they threatened to present US securities for payment, which made the US panicked.
5. Plays on a panic. When frightened everyone manifested "xy is xy." And it is good. All recorded. Then everyone will answer for the market.
6. Plays on a panic. In this state, usually no one understands. And it is good.
7. Plays on a panic. Some partners panickedly believe that Putin is inadequate, which underestimate the enemy as a player. And therefore lose.
And he is cunning and cunning. And he has no equal.
Advice: do not try to judge the one who is taller than you. This is written in other words even in the Talmud.
And there will be no war. Do not panic. Because wars don't start like that. The military can count and estimate, because you have been taught something.
Therefore, whether Putin has lost "a sense of reality" (Merkel) or is he a "fool" (Kolomoisky), further events will show. For the market will ask, that's for sure.