Main combat Tanks, infantry fighting vehicles and other types of armored fighting vehicles were created mainly for the battlefield, but now they are usually deployed in peacekeeping operations. The task facing these vehicles and their crews is extremely important - to protect themselves from violent rebels and terrorists. On the traditional battlefield, the emphasis is mainly on mortality while maintaining the necessary levels of protection. During a peacekeeping operation, troops must carefully avoid killing and injuring uninjured civilians, and even in the event of brutal rebellion, they must decide to use deadly force only when there are no other alternatives to protecting the life and health of soldiers and those under their protection .
Due to the increased demand for non-lethal impact systems, several manufacturers of remote-controlled combat modules have offered non-lethal versions of their systems.
Company RAFAEL
The Israel Defense Forces often take part in suppressing riots, so it's not so surprising that the Israeli company Rafael developed a non-lethal version of its Samsun SDFA. The system is completely interchangeable with the Samson Mini, the combat system is converted from a lethal to a non-lethal configuration in less than two hours. On the right side, we see an ordinary sensor unit, but a fourth window has been added to it for a blinding xenon laser with a range of 100 meters.
At the top of the module is an 40-mm grenade launcher with an 10 magazine of ready-made grenades, ranging from rubber bullets to various non-lethal grenades. On the left is an acoustic device that generates low and high frequencies, with a range of about 1000 meters. At the bottom of the Samson Non-Lethal are six ready-made smoke / tear grenades with a range from 125 to 800 meters. A sniper 40-mm rifle can be installed above these grenades and under the 5,56-mm installation, providing a lethal response to the 50-meter range. The range of vertical angles of the module is from -20 ° to + 60 °, weight less than 200 kg.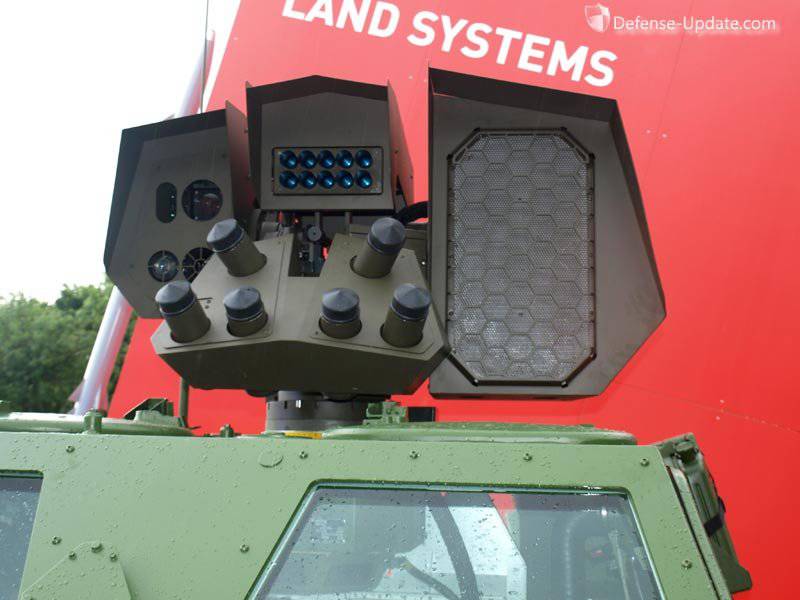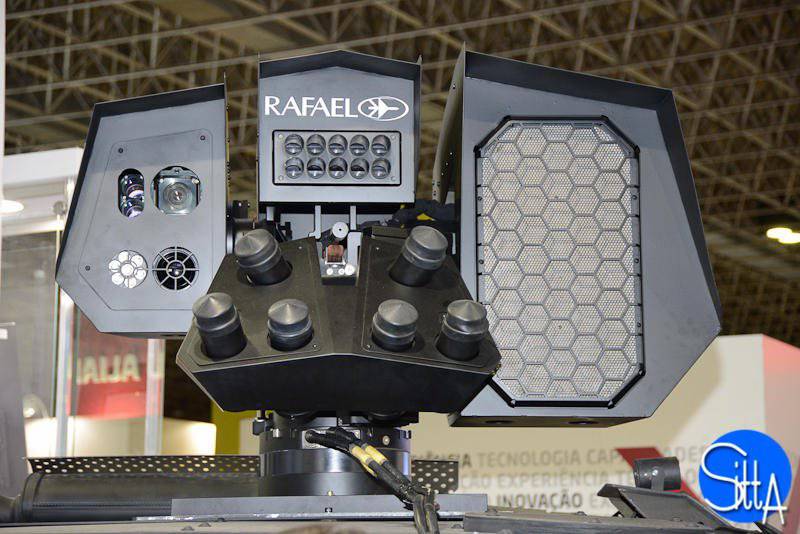 Based on the Samson Mini module, Rafael developed a non-lethal module, in which the only lethal weapon is a 5,56-mm sniper rifle
Video description of the Samson NL combat module with my subtitles
KONGSBERG PROTECH
Based on its M153 installation, Kongsberg developed a variant of the Protector EoF module (escalation of force) for use in asymmetric scenarios, equipped with non-lethal actuators.
The EoF variant retained the optoelectronic block, as well as the lethal component (machine gun), without which non-lethal elements lose their "respect", but several non-lethal systems are added to it. Among them, we see a green laser with a veiling brightness, a powerful white light source, an acoustic long-range device for issuing an audible warning to the crowd or individuals in their native language as a linguist on board or recorded messages, and installing Venom 66-mm or 40-mm noise-noise grenades . The Protector EoF weighs 198 kg, including non-lethal components and additional booking, but without weapons and ammunition. Some of these non-lethal elements have already been used by US Army units in theaters of operations.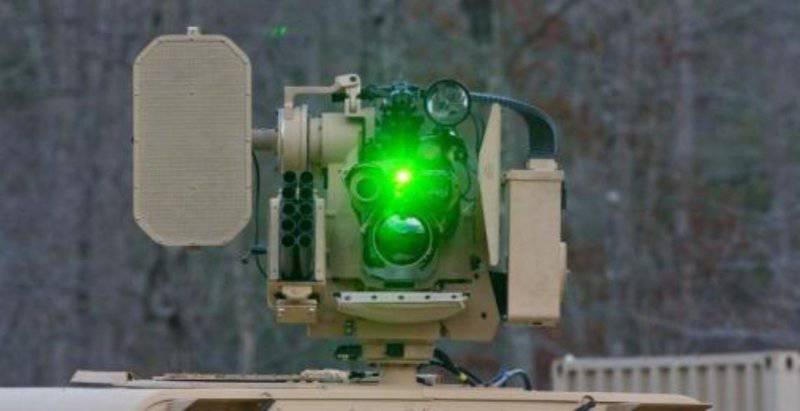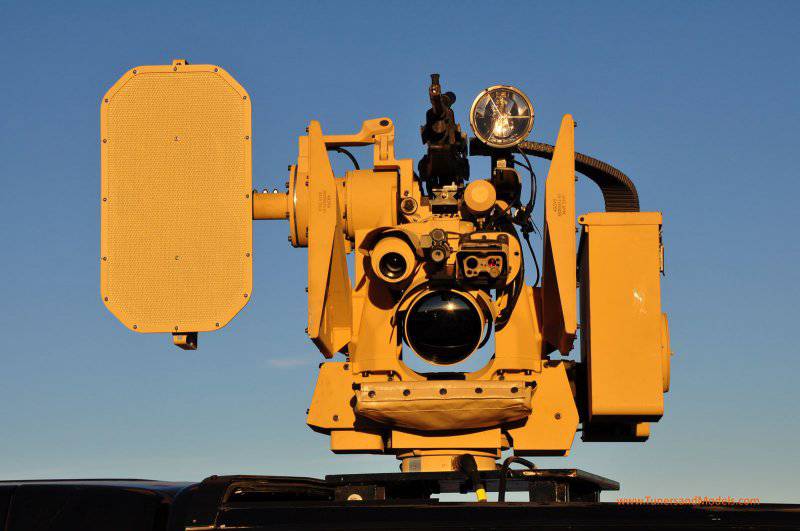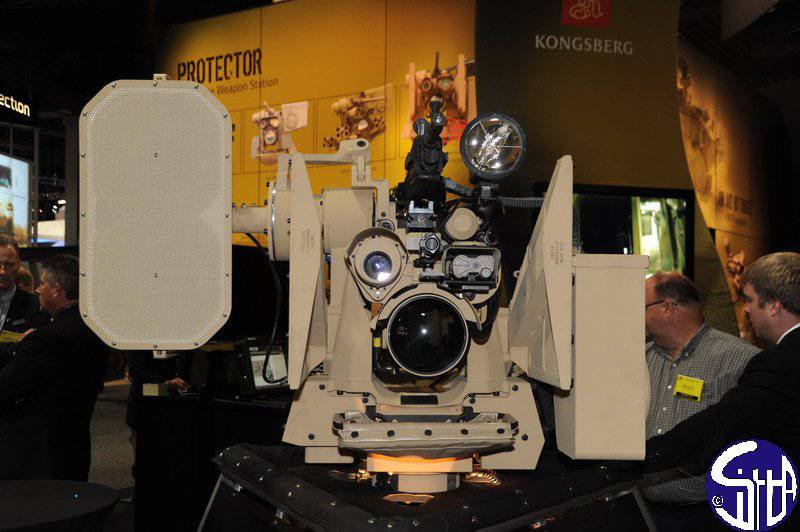 Dazzling lasers and loudspeakers can be added to the Protector module to extend the range of exposure.
Video description of the PROTECTOR combat module with my subtitles
Materials used:
Armada International Compendium Turrets 2013
Military Technology 11 / 2013
www.rafael.co.il/
www.kongsberg.com