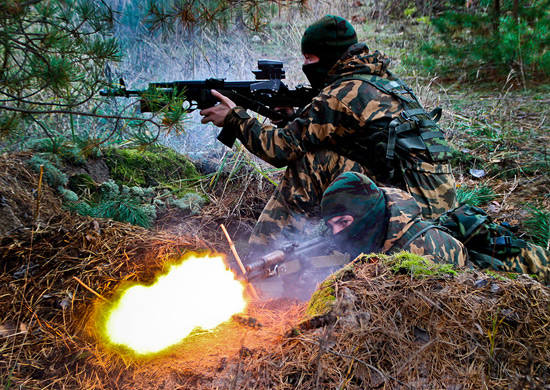 The military commissariat of the Volgograd region has begun to select candidates from among the draftees for an experimental training course for service in the special purpose units (SPN) of the Southern Military District (YuVO).
In the course of the upcoming spring draft campaign, it is planned to prepare and dispatch recruited about recruits to special military units of the Southern Military District about 50.
The selection of candidates is carried out on the basis of a thorough study of their moral and psychological state and state of health.
For the first time a similar experiment was conducted in the Volgograd region in the summer of 2013. After completing a preparatory course, in the fall 12 recruits were distributed to units of the motorized rifle brigade of the Southern Military District.
Within a month, on the basis of the Prudboy training center, reconnaissance units of the Southern Military District motorized infantry brigade and veterans of special forces units will conduct classes with candidates on tactical-special, fire, engineering training, mine-explosive, military topography.
Conscripts in practice will work out the elements of conducting reconnaissance and ambush actions, masking, methods of hand-to-hand and knife fighting, will execute shooting from rifle
weapons
, discharge, will make a parachute jump on 3 from a height of 800 m.
At the Daryal training ground in North Ossetia, recruits led by intelligence officers of the mountain units of the Southern Military District will learn the basics of basic mountain training.
Also, potential candidates will undergo various tests of a value-motivational nature, which will be taken into account when determining the suitability of a candidate candidate for service in special-purpose units.