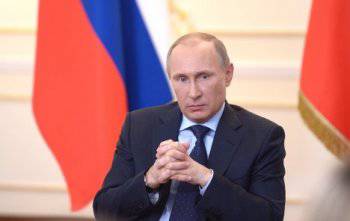 In connection with the desire of the Ukrainian authorities to sign an association agreement with the European Union as soon as possible, which envisages a significant reduction in the import of European products to Ukraine, they can take measures to protect their market in the Customs Union. Vladimir Putin noted that the events in Ukraine could affect the situation in the Customs Union. Such an impact will be clearly negative due to the fact that European goods at reduced duties may bypass Ukraine as a buffer and ultimately end up on the large-scale market of Russia and the entire Customs Union.
If today
car sale in Novosibirsk
, Tula, Moscow and other cities of Russia (talking about foreign cars) is carried out according to the standards of duties adopted for several years, now duty barriers will have to change. It's not just about duties on cars. Import options for other goods through the territory of Ukraine may also change significantly.
Another important innovation that Ukraine can expect after signing by its new authorities an association agreement with European partners is the transition to European Union technical regulations. There are a lot of such regulations. These are industrial, transport, environmental, military and many other standards. For Ukraine's economy, an additional few tens of billions of euros will be needed to move to these standards.
If we take into account that a huge layer of Ukrainian industry is closely connected with Russia, the transition to new standards can automatically interrupt the long-term cooperation of Ukraine and Russia in the industrial sector. In the industrial regions of Ukraine, this was well understood even at a time when Viktor Yanukovych was talking about the association.
At the same time, Russia is thinking about options for financial assistance to its neighbors. One of such options is direct contacts not with the central government, which turned out to be in Kiev offices not without the mediation of foreign states, but with the local authorities. One of the types of such assistance is assistance to the Crimea, investment in the transport infrastructure of the peninsula. In the near future, financial assistance may also go to the Crimea to repay budget debts, the volume of which is more than 900 million dollars.