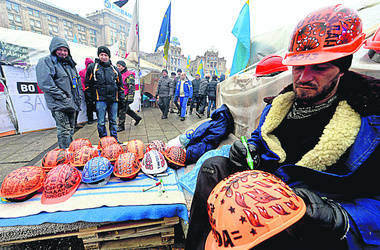 If you look at the map of the world, today many well-known tourist places have become centers of hot relationships. It is not only Egypt, in whose prisons there are two former presidents of this country, but Thailand is feverish. Due to the corruption scandal, mass processions and rallies are held in large cities of Turkey, which in one way or another influence the attractiveness of Turkish resorts. Trouble is the situation around the Crimea. Before the beginning of the holiday season there are less than three months, and if the situation in Ukraine does not return to the legal field, the resort zones of this state will lose a large number of tourists.
In such a situation, an increasing number of Russians are paying attention to the possibility of rest without traveling outside the country. Some are ready to visit Sochi after the Olympic and Paralympic Games there, in order to see with their own eyes those objects where the winter battles took place. Others prefer extreme rest - for example,
rafting on the rivers of Perm
and other regions of the Urals. Still others choose to relax by the fire on the lake, where you can go fishing.
According to estimates of tourist operators, the flow of tourists to Ukraine this year can reach a historic minimum since the country gained independence after signing the well-known Belovezhsk agreements. The situation in the country can be heated even after the next provocative step of the new Kiev authorities. This step consists in submitting to the Verkhovna Rada a bill on the possible entry of Ukraine into the North Atlantic Alliance.
Deputies from the Batkivshchyna Party, which declared itself the main political force of Ukraine, decided to "please" the people of Ukraine with a new legislative initiative. According to this initiative, Ukraine may lose the status of an extra-bloc state, which may provoke further entry of the country into NATO.
If we recall how the residents of Odessa, Crimea, and the eastern regions of Ukraine responded to the similar wishes of Viktor Yushchenko and his orange government in the middle of 2000, then we can expect a new surge of discontent in these regions in the near future. And if we consider that the Crimea and the Odessa region are the main resort areas of the country, the unrest here will obviously not contribute to the influx of tourists, if by the onset of the holiday season these regions generally remain in the same submission to Kiev.