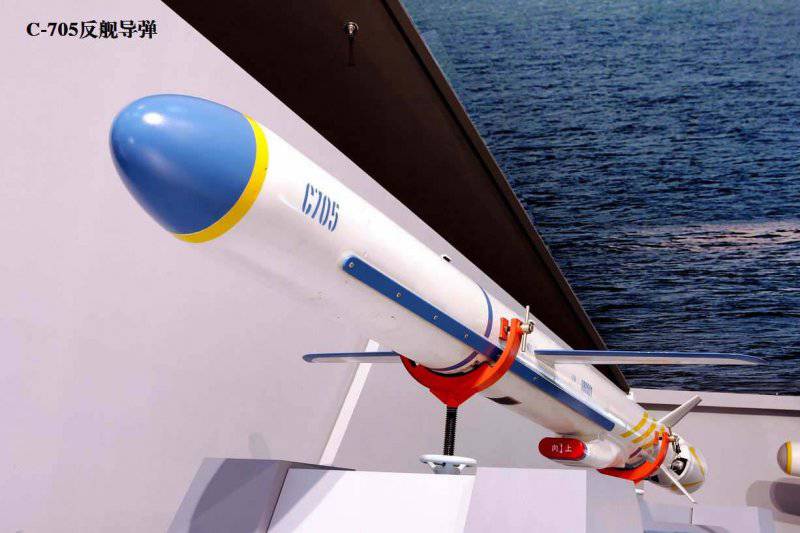 According to the Taiwanese edition of the Want China Times, during recent talks with the participation of the Chief of the General Staff of the People's Liberation Army of China, Fan Fenghui, and the commander of the Indonesian armed forces, General Muldoko, the question was raised about changing the licensed production of C-705 in Indonesia due to the fact that Indonesians, according to Chinese data, began to offer these missiles for export to third countries.
The agreement on licensed production in Indonesia of C-705 missiles was signed by the PRC and Indonesia at the beginning of 2012, while the production of missiles at the facilities of the Indonesian aviation industry company PT Dirgantara Indonesia was planned to be launched in 2017-2018. Missiles should be the main
weapons
rocket boats KCP-40, while Indonesians bought 40 missiles in the PRC.
After the start of mass production, according to Want China Times, Indonesia will remain dependent on deliveries from the PRC of some of the most complex rocket components. It is obvious that the Chinese became aware of Indonesia's plans to export missiles to third countries and they demanded a revision of the financial terms of the license agreement.
According to the Want China Times, the Chinese had previously granted Indonesia a license to manufacture C-805 (YJ-85) anti-ship missiles with the right to export to third countries.