The article is posted on the rights of information cooperation.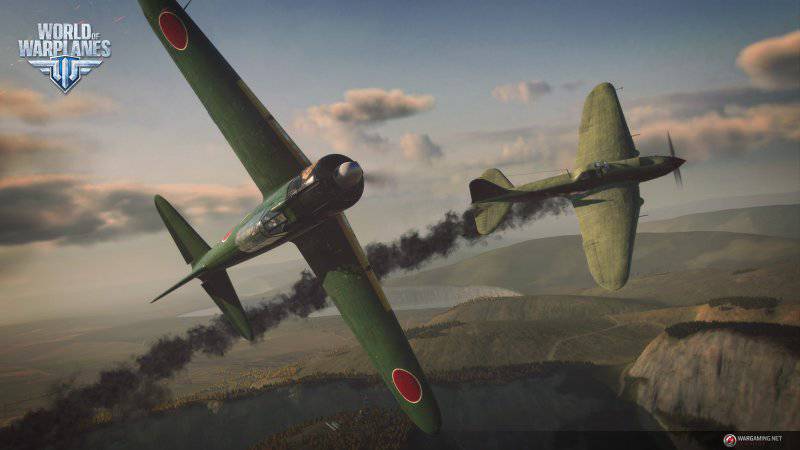 1.2 update expanded game functionality
5 in March 2014 - Wargaming is pleased to announce the release of the 1.2 Update for the air-war MMO action World of Warplanes.
From fans
aviation
battles, it became possible to complete combat missions and receive pleasant bonuses for them, record replays of battles, and also evaluate your contribution to the team's success based on detailed post-battle statistics.
Users who take the first steps in the game can now train their air combat skills in a special sandbox and will not get into battles with experienced pilots.
# # #
About World of Warplanes
World of Warplanes is an MMO action game dedicated to the golden age of military aviation and allowing players to enter the ongoing struggle for air supremacy. The game includes military vehicles of several key periods in
stories
aircraft manufacturing - from 30's biplanes to the Korean War jet fighters, which became the progenitors of modern military aviation.
Join the air force
the fleet
:
www.worldofwarplanes.ru
About Wargaming
Wargaming is one of the world's largest publishers and developers in the free-to-play MMO market. The company was founded in 1998 and during this time managed to develop and release more than 15 projects. Wargaming is currently working on a military series of MMO games dedicated to
tank
mid-XNUMXth century air and sea battles: World of Tanks, World of Warplanes and World of Warships. All three projects will become part of the single MMO universe Wargaming.net (www.wargaming.net), bringing together millions of players into a global community of wargamers.
Details on the website:
www.wargaming.com