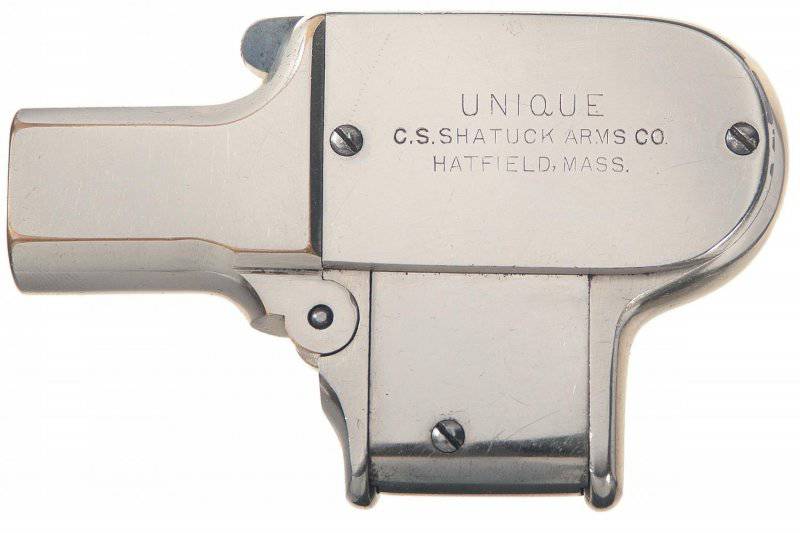 Gun "Unic" or "Unic" non-automatic four-barrel pocket (Unique Palm Pistol). The gun was produced at the end of 19 at the beginning of the 20 century (according to some information, from 1901 to 1915 a year) by the American company Shattuck Arms Co located in Hatfield Massachusetts (Hatfield, Massachusetts).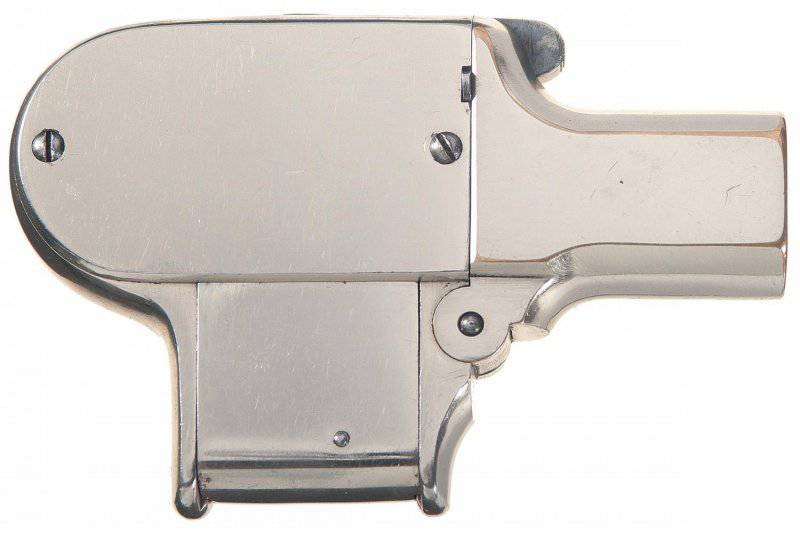 It produced several thousand pistols.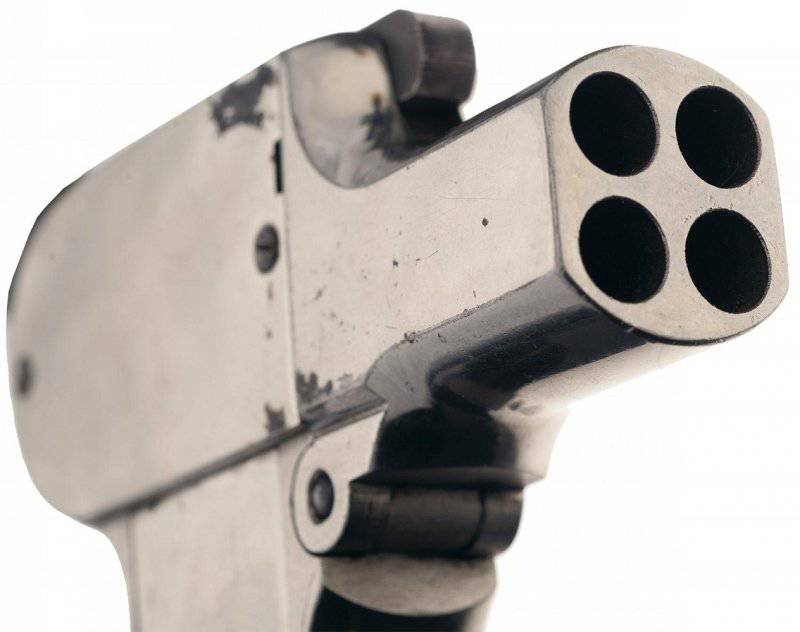 Shooting is conducted alternately from four trunks, when you press the shutter release button.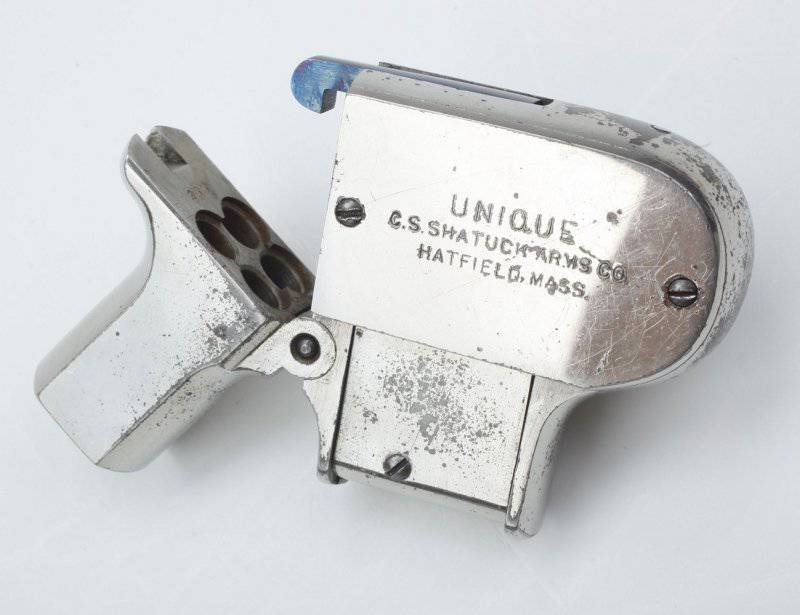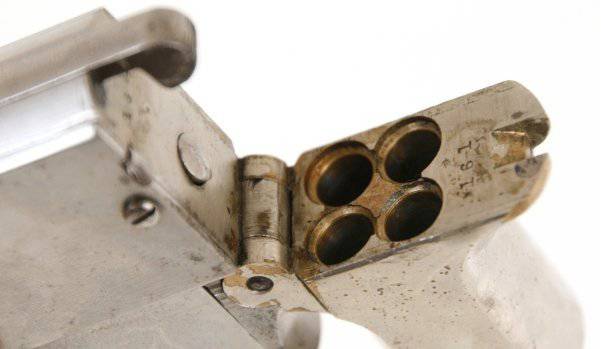 For the implementation of the shot, you must press the bottom of the base of the pistol grip. The serial number on Unique guns (Unique) was usually applied on the inner surface of the barrel unit and the gun frame, sometimes on the barrel block latch.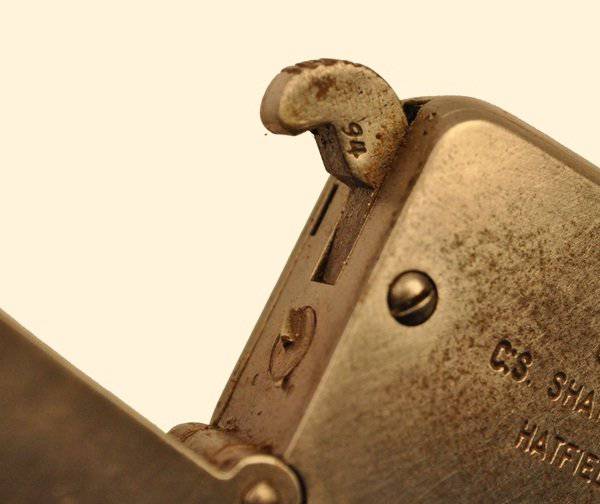 Each time the trigger was pressed, a rotation (rotation by 90 degrees) of the hammer occurred. The striker's striker, after turning, standing in front of the cartridge's cap, strikes it.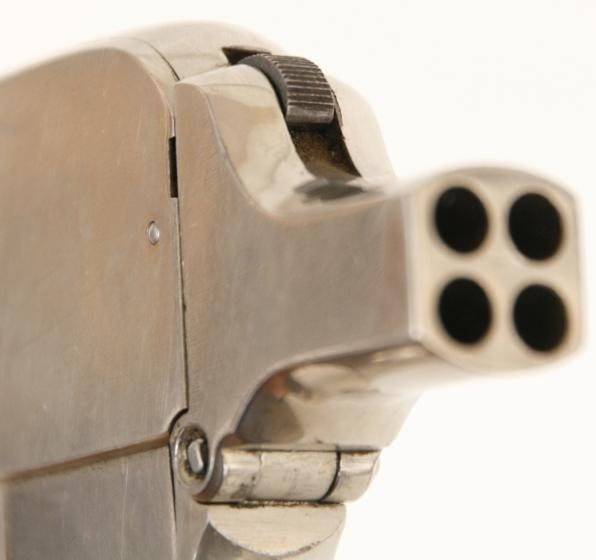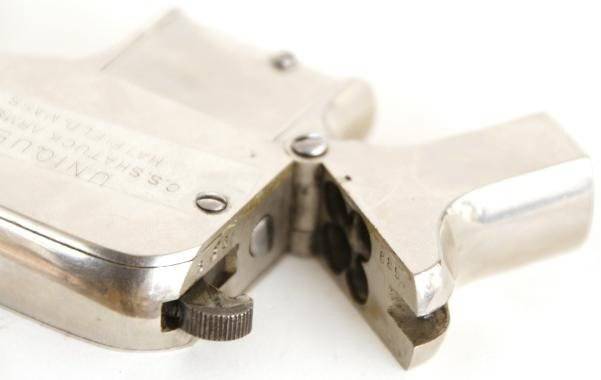 Barrels for reloading went down on a hinge in a vertical plane, after which you can remove the liner and equip the pistol with the following four cartridges.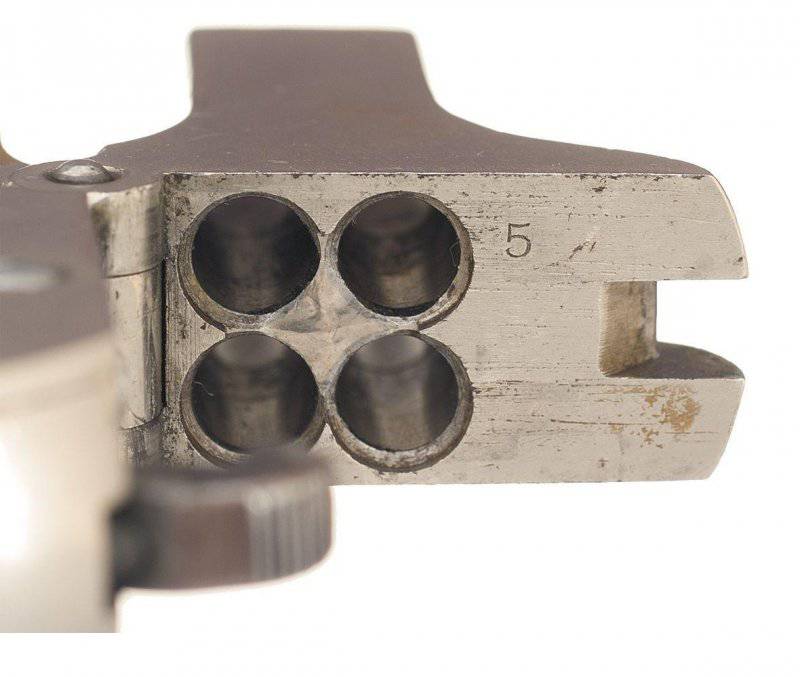 The surface of the trunks is smooth, without rifling. The body of the gun has an original design, appearance
weapons
does not look like ordinary pistols.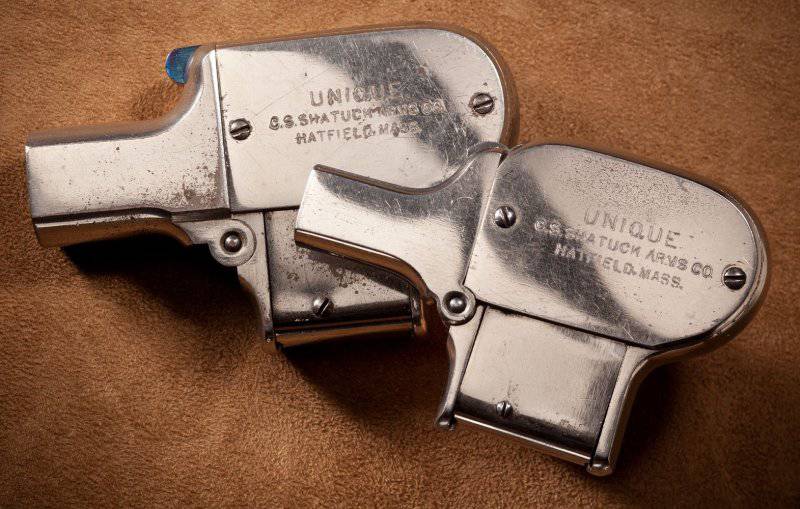 The frame of the gun was usually made of brass or steel, and covered with nickel-plated coating. The frame covers are fastened to the base with screws.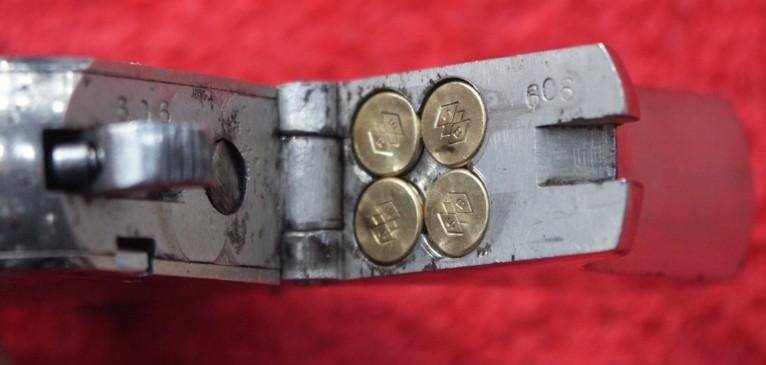 Pistols were usually made under the caliber 0.22 and 0.32 cartridges. In the literature there is information that a very small number of pistols were issued for 0.25 and 0.30 caliber cartridges.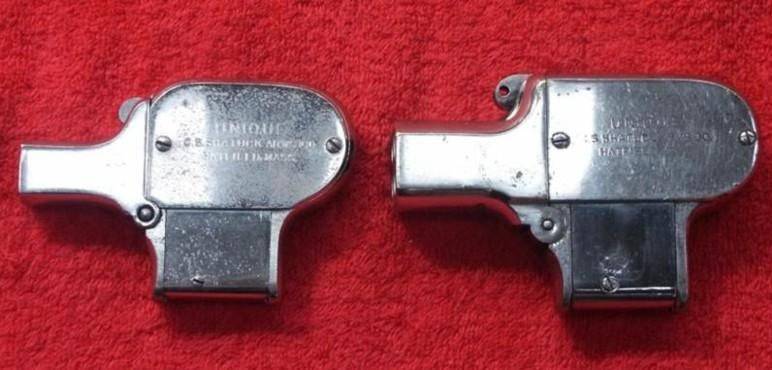 If we compare the designs of 0.22 pistols and 0.32 caliber pistols, we see that they differ not only in the sizes of the frames and blocks of the barrels, but also in the shape of the upper part of the frame and the design of the latches.
The marking is usually applied on the left cap of the pistol frame in the form of three lines of text "UNIQUE CS SHATTUCK ARMS CO. HATFIELD, MASS. "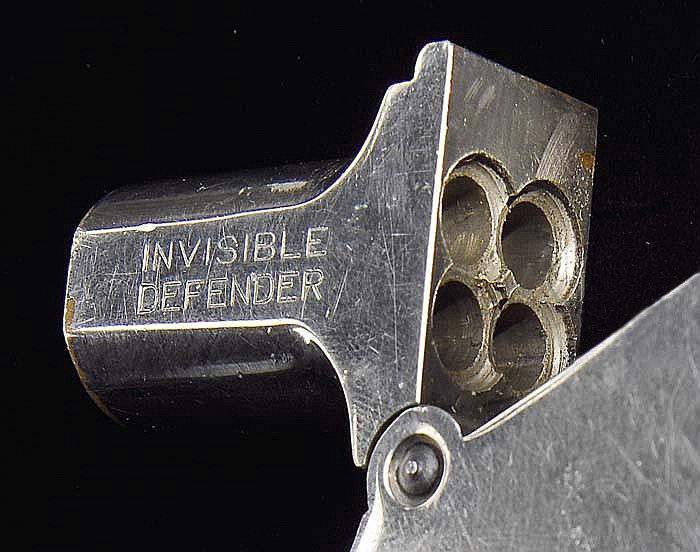 On some pistols on the left side of the barrel there is an INVISIBLE DEFENDER (Invisible Protector) marking text.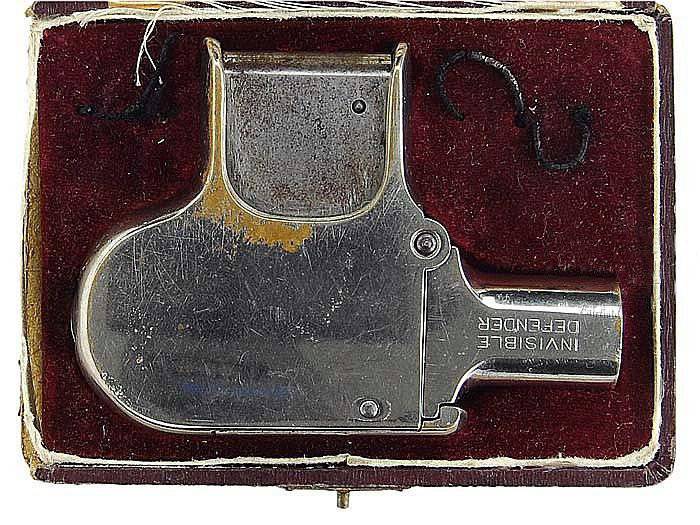 This gun "Unique" (Unique Palm Pistol) has a different design latch trunks.