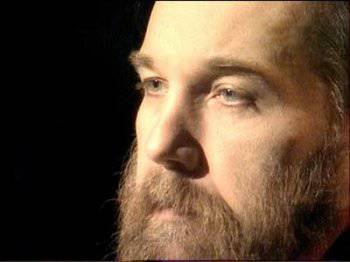 It is completely obvious that everything will end in military control of Russian troops over the whole territory of Ukraine. But it will be in a completely new world. To reach this point, it is necessary to pass a spiritual dedication, to become fully and spiritually RUSSIAN. Understand and make its logic to the world
stories
.
See, the whole history of Russians is a struggle for freedom and identity in the face of the West. ALL OUR HISTORY. Sometimes we came closer together for pragmatic purposes, sometimes we moved away. But all the wars, revolutions, feats, accomplishments, burdens, horrors - they all made sense as a struggle for our IDENTITY, for our Freedom, for our Faith.
When we were weak, the enemy reached Moscow. He took Moscow. And around there was confusion and outright betrayal. But every time we woke up, and the enemy fled, and we walked to the West, reaching Paris and Berlin. Then they moved back.
Russia suffered the biggest blow in the last century in 1991, when traitors, scum and agents of influence destroyed the State. Not stopping on their laurels, the West, with the hands of Chechen terrorists, launched an attack on everything that was left of Greater Russia. It was then that Putin appeared at a critical moment. And saved the country. Then in 2008 we went beyond the borders of the Russian Federation. It was a turning point. And nothing for us was not. All threats to the United States, NATO and the "fifth column" turned out to be a bluff.
Then in 2013 Putin called Ukraine to the Eurasian Union. It was a decisive step - the restoration of unity with the fraternal Orthodox country. But then the West threw all its forces in order to carry out a coup and throw off the President, who took a step towards Russia. That is, everything that happens in Kiev is connected with us. We can not be outsiders: this is the US response to us. They insist that we be divided and powerless. And here Putin again makes a radical gesture: we are entering the Crimea.
Russia returns to the story of where we were almost thrown out in 90 — both external enemies (eternal), and the internal "fifth column" of "liberals", "democrats", and in fact, a simple Russophobian bastard, with all the forces of the soul hating us - Russia, Russian people. In "Echo of Moscow" you will hear how and how much, and also why they hate us.
Therefore, the Russian Time begins now. It has never been easy. It has never been only victories and comfort. There was pain in him, but also delight, blood, but also victory, sacrifice, but also ups. We seem to be waking up. And we simply have no other way.
Now is the historical moment of a radical change of consciousness, metanoia and in Greek. We must remember that we are Russians, and who are Russians. Look at the map of our country and historical maps. Such territories can conquer and master "drunkards" and "quilted jackets", "morons" and "slaves"? I do not think. Such lands and such powers are built by the heroes, the great, Great Russian, Great Russians.
Some kind of petty, spiteful, aggressive, but just that Nazi trash from Kiev hiding behind the homo-defenders from the West threatens to cut out all Russians - not only in Ukraine, but also to start punitive actions in Russia.
And in this situation, someone urges us to prudence, warns, seeks to keep from war ... So that during this time the West would recognize the legality of the junta, and she would put his dirty oligarchs (they have nothing in common with Ukrainians and Galicians) the killer of Kolomoisky, appointed by the junta "allegedly" by the Kharkov governor).
Today there are only two nations in the world: Russians and non-Russians. Russians - we and those who are with us, in China, the Islamic world, Europe, America - everywhere, who are against the American hegemony and financial oligarchy. Non-Russians are those who are asleep, afraid or believe that there's nothing to be done about it, and of course, those who work for this oligarchy, who are loyal and servile to it. Russian means freedom. Non-Russian slavery.
This is the final battle of the troops of the Archangel Michael with the western devil.
That's what it means to Russian troops in the Crimea. Glory to RUSSIAN
ARMS
!