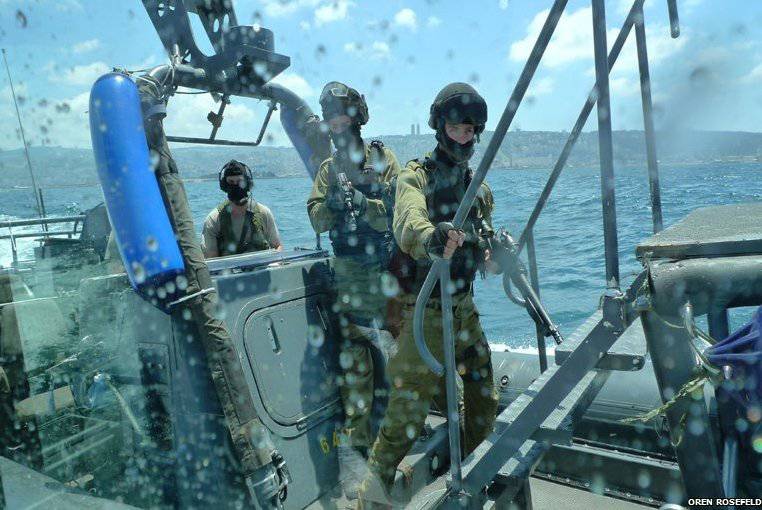 Information that at the dawn of 5 March, the Israeli Navy S-13 special forces intercepted the Iranian ship is allowed for publication.
Klos c
following the flag of Panama in the waters of the Red Sea.
The reason for the operation was the intelligence of the planned delivery attempt
weapons
Iran, into the hands of the terrorist organizations Hamas and Islamic Jihad.
According to preliminary data, M-302 missiles manufactured by Syria were found on board the ship. The missiles were hidden in containers with a cement load bearing the Iranian label. The crew members of the 17 people had no idea about the hidden cargo and were apparently used blindly. Presently
Klos c
convoy guarded by warships and with the full assistance of the crew, to an Israeli military port located in Eilat for a full-scale search and seizure of smuggled weapons. The arrival of the ship is expected on Saturday evening.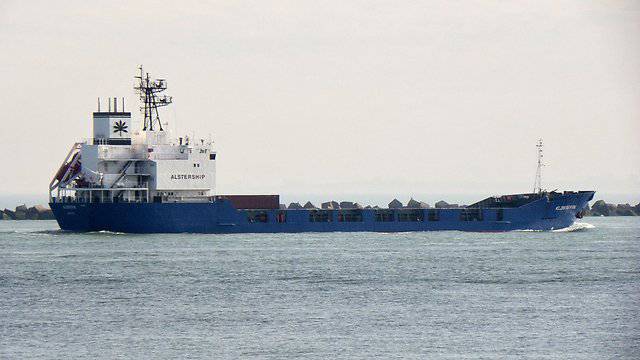 Israeli intelligence tracked the movement of cargo throughout the journey, despite Iran's attempt to confuse the trail. In the first section of the route, the missiles were transferred by a transport plane from Damascus to Iran, then the missiles were loaded on board
Klos c
under the guise of a load of cement. After sailing, the ship proceeded to the Iraqi port of Umm-Qasr, and only then headed towards Sudan. Sudan is a passport for smuggling weapons into the Gaza Strip, which is delivered by Bedouin clans of smugglers through Egypt to tunnels in the border town of Rafah on the Sinai Peninsula.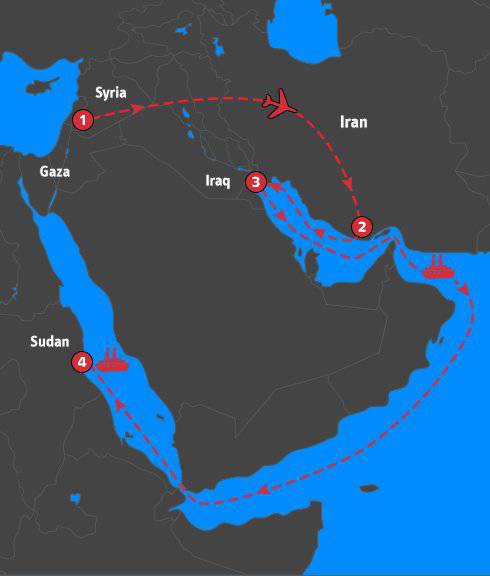 The Syria M-302 rockets are a copy of the Chinese WS-2 rocket, and have a launch range of 200 km.
This missile can have GPS / GLONASS GPS and carry a chemical or biological warhead.