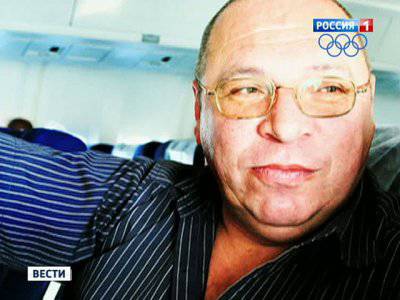 The son-in-law of the former Defense Minister Anatoly Serdyukov, who was put on the federal wanted list, voluntarily turned to investigators. Now Valery Puzikov, who is accused of fraud, will be under a written undertaking not to leave the place. The official representative of the Investigative Committee of the Russian Federation, Vladimir Markin, informed Interfax today.
The criminal case against Valery Puzikov, former deputy general director of the Federal State Unitary Enterprise "St. Petersburg Engineering and Technical Center of the Ministry of Defense", was filed in February under the articles "Fraud committed by a group of individuals in a preliminary conspiracy on a large scale" and "Assignment and embezzlement committed by a group of persons according to prior collusion on a large scale. "
According to the investigation, the company carried out a state contract for the provision of road transport support services to the military authorities of the Ministry of Defense. "According to the documents, the military department rented Toyota Land Cruiser 78, Mercedes-Benz GL 320 4 Matic, Porsche Cayenne Turbo, Hummer and BMW 760LI cars from the company, which, in turn, were taken for temporary use by Puzikov from affiliated commercial organizations," - Markin told. Despite the fact that the military department didn't actually use these machines, the company transferred more than 2010 million rubles to commercial organizations from 2013 of the year to 8.
In addition, persons who actually did not fulfill their duties were appointed to the positions of manager, assistant secretary and nurse of the enterprise. Despite this, they were paid wages, bonuses, and even paid travel expenses. The damage caused by these actions is estimated at over 4 million rubles.
Official charge Puzikovu already charged.