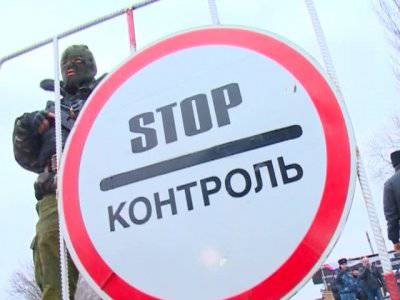 Serbian volunteers from the Chetnik Movement arrived in Sevastopol. They want to help the local self-defense units and the Cossacks to ensure order at one of the checkpoints near the city.
"Our goal is to provide support to the Russian people on behalf of the Serbian people. Now you have the same moment as you were in Serbia. The West and the European Union give money to the opposition and tell you how to live well in Europe, but that's a lie" conference in Sevastopol, the leader who arrived Milutin Malishich.
In total, five Chetniks arrived in the Crimea — the so-called Balkan Cossacks. The Chetniks admitted that they participated in the 1999 year as militias in hostilities in Kosovo, ITAR-TASS reported.
"We came at the invitation of the Cossacks. During the civil war in Yugoslavia, many Russian volunteers came to support the Serbian people. We are a small people and cannot send a large number of people, but we have a great love for the Russian people," Milutich explained the reasons for his actions.
4 March 2014 Crimeans and Ukrainian military for the first time since the change of government in Kiev, which Simferopol does not recognize, entered into a shootout at Belbek airport. On the same day, Crimea separated from Ukraine, putting up three border checkpoints on the border with the Crimean Autonomous Republic.
The referendum on the status of Crimea will be held, as planned, on March 30. At the same time, on the side of the self-defense forces of autonomy all new military units are moving. Allegiance to the Supreme Council of Crimea was sworn by the commander of the local Navy of Ukraine and many other high-ranking military.
Crimea has already acquired its own air force. On the side of the self-defense forces
aviation
division consisting of 49 fighters.