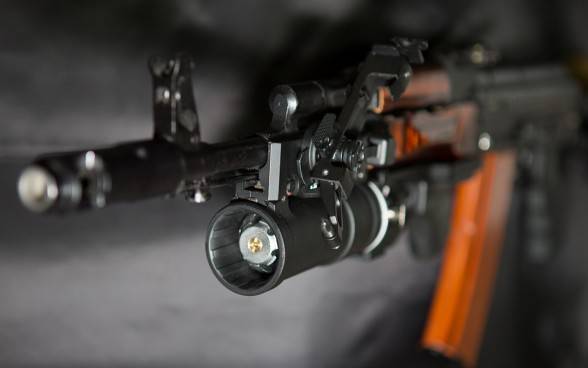 The general director of the Kalashnikov concern intends to reduce the number of managerial staff, as part of a policy to improve the efficiency of the enterprise. First of all, the number of deputies of general director Krivoruchko will be reduced to 5-6 people.
The Kalashnikov Concern, which is part of Rostec State Corporation, is seriously optimizing the organizational structure of the concern. In February, 2014 of the Kalashnikov Concern developed a new structure based on a process approach to enterprise management.
According to the concern's new structure, the number of deputy general directors has been halved - from 12 to 6. The remaining zanyu staff will be directly subordinate to the head of the concern. The management structure has become more transparent - the deputies will head the Izhmekh production site, the production and financial-economic units, the design and technology center, the regime and security department, the Moscow branch.
All divisions were aligned with the main business processes operating in the enterprise.
"When forming the new structure, we set the goal of optimizing business processes to increase the manageability and speed of making management decisions. We also expect that the change in structure will reduce the costs of maintaining the administrative and managerial apparatus, "said Alexei Krivoruchko.
Management optimization is one of the first decisions of the new general director of the Kalashnikov concern, Alexei Krivoruchko. Earlier, the Rostec state corporation approved the entry into the authorized capital of Kalashnikov by private investors, Alexey Krivoruchko and Andrei Bokarev, co-owner of Transmashholding, Andrei Bokarev, who will receive 49% of the concern.
At the first visit to the plant, Krivoruchko noted a "bloated" managerial staff. In total, the company currently employs about 11,7 thousand people. Given that the administrative staff is reduced, the staff of skilled workers in the factory will be increased. This is due to the concern's plans to achieve a payback within two years and an increase in production.
Concern "Kalashnikov"
(formerly NPO Izhmash) is the largest Russian manufacturer of automatic combat and sniper
weapons
, guided artillery shells, as well as a wide range of civilian products - hunting rifles, sporting rifles, machine tools and tools. The company was founded in 1807. Included in Rostec State Corporation.