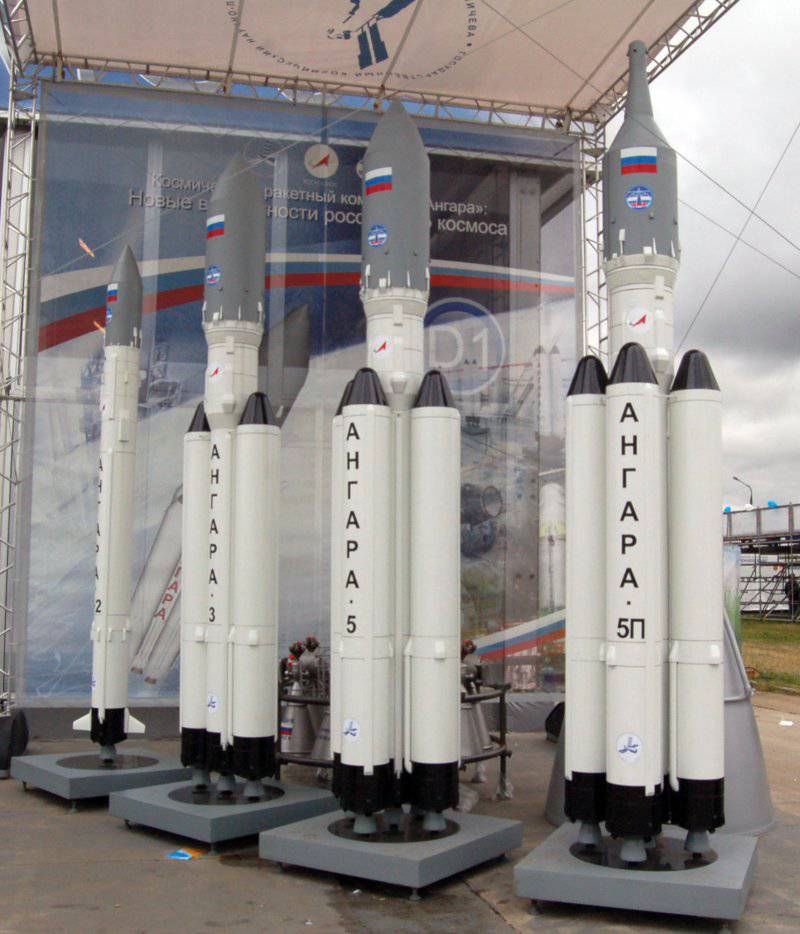 Roskosmos is initiating the creation of a new super-heavy class carrier, as the Angara launch vehicle's capacity is not enough for the purposes of the space agency, the head of the Federal Space Agency Oleg Ostapenko said.
"The Angara-5 potential is a heavy rocket, within 25 tons. To fly to Mars, the Moon, asteroids, to build habitable lunar bases, this rocket is not enough. There is a question of creating a new carrier of a super-heavy class, including for manned missions, "O. Ostapenko said in an interview published by Rossiyskaya Gazeta on Wednesday.
"Now all countries capable of doing anything serious in space, above all the United States and China, are following this path," he added.
According to the head of Roscosmos, Russia has all the possibilities for creating missiles of this class.
"We calculated: at the first stage, we are able to make a rocket that will put tons of payload into low-Earth orbit 70-80. In the future, with its modernization, a rocket that will carry from 120 and more tons. And in the future - up to 190 tons, "- said the head of the space agency.
O. Ostapenko stressed that Roscosmos developed its proposals taking into account the potential of the leading enterprises of the Russian Federation - RSC Energia, TsSKB Progress and Khrunichev Center.
"They took all the most advanced: for propulsion systems, media, components of fuel, etc. In the near future, the documents will be submitted to the scientific and technical council of the military industrial complex. All work in this direction is carried out in close cooperation with leading scientists of the Russian Academy of Sciences, "he specified.
The head of Roscosmos explained that so far there is no consensus on whether to choose one enterprise or more expediently to consolidate the capabilities of all enterprises.
At the same time, he noted that the experience of the production of the Energia rocket, created for the Buran spacecraft, will be taken into account.
"Especially on propulsion systems. Due to this, we save a lot of money and at the same time solve problems at a completely new technological level, "O. Ostapenko stressed.
The head of the space agency did not rule out that the launch of the space launch of the Vostochny cosmodrome will be created for the super heavy class carrier.
He also added that work on the creation of the Angara launch complex in Plesetsk is continuing.
"Conducting comprehensive tests to be held in March-April. With positive results, it will be possible to proceed to flight tests. We believe that the launch of the rocket should be held in July-June, "O. Ostapenko concluded.