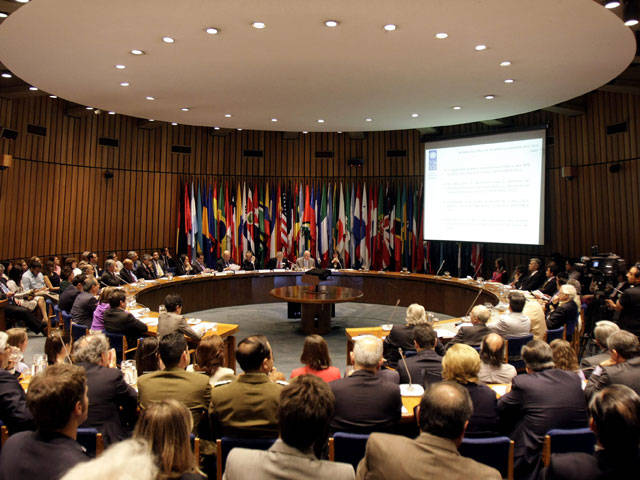 Moscow is outraged by the statement by the representative of Ukraine to the UN, Yuri Sergeyev, who said that the USSR had falsified charges against the Ukrainian nationalists at the Nuremberg trials. On Smolenskaya Square they noted that in Russia they are outraged by this blasphemous statement.
"With a similar statement, the official representative of Ukraine insulted the memory of the victims of the Second World War - Russians, Ukrainians, Jews, Poles, citizens of other nationalities who became victims of the atrocities that were repaired by the Nazi accomplices of the Ukrainian nationalists," the Russian Foreign Ministry's press and information department comments. published on the website of the Ministry of Foreign Affairs.
On Smolensk Square, they noted that Russia is outraged by the blasphemous statement of Ukraine's representative to the UN, Sergeyev, who agreed to the point that "the accusations of the Ukrainian nationalists at the Nuremberg process were rigged." "The evidence of their cruel crimes is known. We are ready to acquaint Mr. Sergeev with them," the Interfax Foreign Ministry quoted as saying.
The riots in Ukraine led to numerous casualties: more than 80 dead, hundreds wounded. Viktor Yanukovych announced early presidential elections. 20, 22 and 23 February in Ukraine were Days of Mourning. The conditional truce in the center of Kiev lasted only a few hours. Extremists again moved to action (PHOTO). Gunshot was applied
weapon
. Mass protests have been taking place in Ukraine since the end of 2013. They began after Ukrainian President Viktor Yanukovych at the Vilnius summit refused to sign a partnership agreement with the European Union.