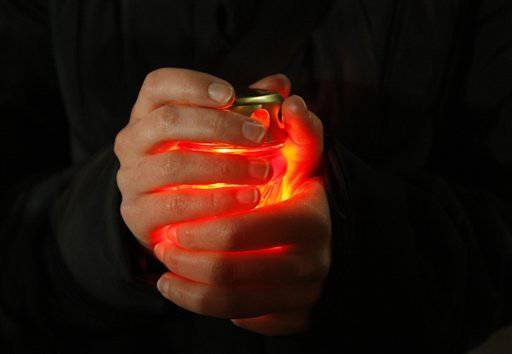 I will begin with a warning: I am absolutely convinced that this article, to put it mildly, will not meet an enthusiastic reception. Most likely, everything will be exactly the opposite, for now is the era when any voice of reason is drowning in a stream of hurray-patriotic cries. But this is exactly the case when I just can not help but say what, in my deep conviction, I have to say.
Reading
news
from Ukraine, looking at the comments of the Russians to them, I am more and more ashamed of my fellow countrymen. Yes, I am also a Soviet man in the past. Yes, I also loved and continue to love my Motherland - the USSR. And it is precisely for this very reason that I am ashamed and painful to read arrogant, cynical and arrogant comments about our Ukrainian brothers. I am ashamed of us, ashamed of Russia.
"A friend is known in trouble" - this is not said by me. There was a trouble with Ukraine, now there is not the slightest doubt in it. I deliberately leave behind the discussion of the reasons that led to this. Future historians should deal with these reasons and they should be a lesson for us all. But this later. Now deal with their analysis - the height of cynicism. It is impossible to stand over the body of a downed man to talk about whether he observed the rules of the road, instead of giving him first aid. And I don't even know who to be to be ironic about him ...
Yes, the forces that came to power in Ukraine are deeply unsympathetic to me. Yes, I understand that for the most part these are either nationalists and xenophobes, or the fifth column of European democracy, or simply people deceived by nationalist propaganda who do not "know what they are doing." But I have not the slightest doubt that all this muddy foam will subside, will melt without a trace - merciless time will not leave the slightest memory of it. We stay - Russians and Ukrainians.
And I would venture to suggest that the future - our common future - will primarily be determined not by corrupt politicians, not by gas prices and not by political unions. For even the most cynical government can act against the will of its voters only to a certain extent. Our future will be determined by our relationship to each other. It is for him that current events have damaged the scale and the consequences of which can not be overestimated.
I am not a political scientist and not a military analyst and, therefore, I will not dwell on how justified are Russia's current actions in the Crimea. Hopefully, those who make decisions know what they are doing. I am now about something else, I am about what is happening in our media space. It happens everywhere and everywhere, including on this resource. Clever is always distinguished by delicacy. By humiliating your interlocutor, trampling on his self-esteem, you will not receive any dividends and earn another enemy. You will turn a person against yourself even if in fact you were right.
Especially
in the event that you were right.
We all feel uncomfortable when someone arrogantly and dismissively speaks about what we used to associate ourselves with: our homeland, our successes, the music we listen to, and even just our football team. Even if this team lost, even if its game was below any criticism, it's all the same
our
team and on an emotional level, we will always be with her. Even realizing that she always deserves it. The ability to conduct a dialogue in such a way as not to touch the personal strings of your interlocutor, in order not to create in him the impression that he is dealing with an arrogant boor - this is delicacy. It does not mean giving up its opinion at all, it only limits the ways in which we can express this opinion.
Those comments that I have to read on the Web about Ukraine and Ukrainians horrify me. Russia, have you really lost your mind? Is the stream of rudeness, arrogance and cave imperialism really the one that your once great Soul has crouched in? We are trying to divide, you say? Yes, they are trying. And judging by what we write, judging by how we react to the situation, those who are trying to separate us, it is very good at it.
I have news for you guys. Imagine, Ukrainians, too, love their homeland. Believe it or not, they are also proud of their army and their country. And they have something to be proud of. When on video frames I see a Ukrainian officer heading a column of his subordinates with the state flag of Ukraine going to return control over the runways of the airfield entrusted to him by armed people, go unarmed without fear of warning shots, I first see the Man (exactly with a capital letter), true to his oath. I see that he is a warrior and I cannot help but pay tribute to his courage and loyalty to duty. This is the very thing that prompted the commander of "Varyag" to leave the port to meet the entire Japanese squadron. This is what made the garrison of the Brest Fortress continue to defend itself despite the complete hopelessness of its position. This is what allowed our grandfathers - him and mine - to fight in general, to defend their own, then still common Homeland, and to conquer any enemy.
Yes, they do not have our oil. Yes, their army suffers from a lack of funding, old materiel and much more. Actually, their army is exactly what ours would be if we did not have an oil and gas "blessing". But I, nevertheless, cannot but respect her, seeing how her servicemen do their duty. But I can't respect my compatriots who commented on this video. I am convinced that most of those who wrote stupid, offensive and gloating comments, unlike an officer, would have instantly escaped at the first sounds of shooting.
One more thing. Remember: "oil and gas blessing" is not a gift or a reason to boast. This is a tool that is given to us in our hands, an examination for maturity, if you wish. How we manage to manage this wealth will determine our grade in this exam. Our task is to use it wisely, including to help the brother in trouble. For it should always be remembered that there is nothing of ours in this world, it is simply given to us for use and the Giver can easily and take away, seeing how foolish and selfish we manage his credit.
I want to appeal to all Russians, who still have at least a little bit of love for their country, self-respect and just common sense:
please think what you are writing
! You humiliate not Ukrainians, you humiliate yourself. Speaking about the fraternal people in distress scornfully and arrogantly, you demonstrate not at all those qualities that have always been inherent in Russia. Acting like this, you are stupid, you are blind, and most importantly, you are unconsciously controlled, for you pour water into the mill of those who are trying to drive a wedge between our peoples.
I want to appeal to the most adult part of the Russian society - to those who still remember the USSR, who still preserved the memory of our friendship and did not slip into the small and narrow-minded little town nationalism implanted in us:
please use all your influence, all your authority, to call out to order those who revel in their imperial exclusivity
. Remind them that repentance is always waiting for narcissistic talkers.
And I want to appeal to the Ukrainians. Just with two words: "
forgive us
". Seeing all that muddy filth that is being poured by the Russian media in your address, I realize that my requests are almost hopeless and hand on my heart, I do not believe that you can forgive us.
But if you still can - I'm sorry ...