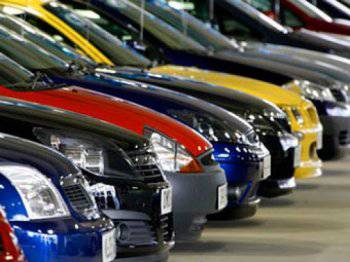 If the capacity of the luggage compartment of your car is no longer enough for you, and even if the luggage area that you built on the roof of your car does not help you, then you can use the opportunity to add your car with a tow bar - a device that is used to connect the car with the trailer. Today in online stores you can order towbars for various foreign and domestic cars:
hitch Great Wall
, Nissan, SsangYong and other models at an affordable price.
After the tendency of the domestic currency to fall against the dollar and the euro, the experts predict a decline in demand for foreign cars in Russia. Beginning with 2012, the number of sales of foreign automotive models in Russia grew, and, accordingly, the number of sales of cars of domestic manufacturers decreased. Now, when the euro has passed the 50 rubles mark, the cost of even low-cost models of European production can increase significantly. For objective reasons, this will lead Russians to pay less attention to the possibility of buying foreign cars.
Experts in the field of economics say that if the Russian ruble depreciates by about 20%, the decline in purchasing power in respect of foreign cars may be about half of this value. If you believe such forecasts, the number of sales of foreign automotive models in Russia already this year may be reduced by at least 10%. For most car manufacturers outside of Russia, this is a significant loss, especially considering that the Russian market has recently demonstrated a greater stability of purchasing power than the market of Europe or the USA.
Thus, it can be stated that a decline in the exchange rate of the Russian ruble may have a positive impact on Russian automakers, since competitiveness primarily due to relatively low prices will increase, at least, on the Russian market. Already, foreign car manufacturers who are accustomed to working in Russia claim that it is time to stop the fall in the ruble exchange rate, otherwise they could lose a huge number of customers.