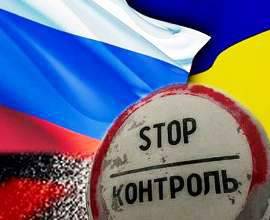 The market sector associated with the implementation of freight traffic is growing. Companies from different regions of the country offer their services for the transportation of goods between different regions of Russia. One such company that is ready to provide transportation services to its customers is the company
TransPromLogistics
.
Since the beginning of this year, monitoring agencies in the field of freight have recorded a slowdown in growth. First of all, this slowdown is connected with the difficult situation on the territory of Ukraine. In a number of cases, the links between the companies that worked in Russia and Ukraine were broken, leading to an increase in losses for both countries. According to financial experts, the continuation of economic and political uncertainty in the neighboring state may lead to an even more significant reduction in trade turnover between Russia and Ukraine. If at the end of 2013, the level of trade turnover between our countries decreased by almost a quarter, then in 2014, the decline in trade turnover looks even more impressive on an annualized basis.
Complicating the situation is not only objective economic prerequisites, but mainly political instability. At the same time, representatives of the self-proclaimed Ukrainian authorities say that they are ready to immediately sign an association agreement with the European Union, while Prime Minister Yatsenyuk, whom the crowd on the Maidan during the "election" "welcomed" with cries of "bullet in the forehead!" International Monetary Fund in that all the conditions of the IMF Kiev is going to fulfill, just to get a loan from the fund, which allegedly will allow Ukraine not to fall into the financial abyss.
If we consider the conditions that the IMF is going to put forward to Ukraine, then they look enslaving. The mere condition of raising the retirement age and the need for large-scale cuts in the public sector are worth something. More International Monetary Fund calls to reduce the level of social benefits payments and increase electricity prices for the population. According to representatives of the IMF, this is the only chance for Ukraine to use the loan "with benefit." That's just for whom it is good, and for whom - financial slavery - the IMF does not specify. If Ukraine, together with the agreements with the IMF, signs an association agreement with the EU, then the financial and economic independence of this state can be bold. The Ukrainian authorities of the new formation in Kiev, apparently, do not particularly care.