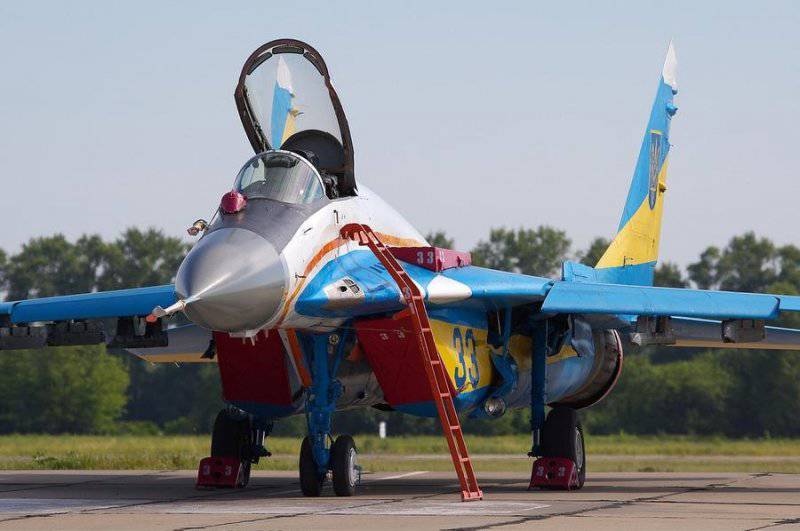 The 204 Fighter Air Base of the Air Force of Ukraine, which has 49 aircraft in service, went over to the side of the government of the Autonomous Republic of Crimea (ARC).
"Today, the command of the 204 base in Belbek announced its transfer to the side of the Crimean people," the government spokesman told Interfax. It is about more than 800 military personnel.
At the airfield "Belbek" are 45 fighters MiG-29 and four training aircraft L-39. Of these, only four fighters and one training aircraft are operational.
Recall that during 2 and 3 of March, 5086 troops of the internal troops, the State Border Service and the Armed Forces of Ukraine voluntarily went over to the side of the Crimean people. Following the border outpost of surface ships in Balaclava, the regiment of the Internal Troops stationed in Sevastopol, as well as a separate battalion in Yalta, went over to the side of the Crimean people. Over the past day, members of the anti-aircraft missile regiments in Yevpatoria and Feodosia swore allegiance to the government of the ARC. Also, the command and tactical group "Crimea" in Dergachi moved to the side of the government of the ARC.
The current president of Ukraine, Viktor Yanukovych, said at a press conference on February 28 that he did not recognize the illegitimate power in Kiev and intends to continue the "struggle for the future of Ukraine."
The Autonomous Republic of Crimea and the city council of Sevastopol refused to recognize the legitimacy of the new government in Ukraine, and appointed a referendum on the status of autonomy for March 30. The Crimean parliament 27 of February appointed Sergey Aksyonov the prime minister of the peninsula.
Prime Minister of Crimea Sergey Aksyonov appealed to the President of Russia with a request to "assist in ensuring peace and tranquility in the territory of the Autonomous Republic of Crimea."
The Federation Council at an extraordinary meeting of 1 in March unanimously voted to grant President Vladimir Putin the right to use the armed forces until the socio-political situation in Ukraine was normalized.
Later, Russian Deputy Foreign Minister Grigory Karasin said that obtaining consent from the Senate to use armed forces abroad does not mean that it is the right president will be immediately implemented.