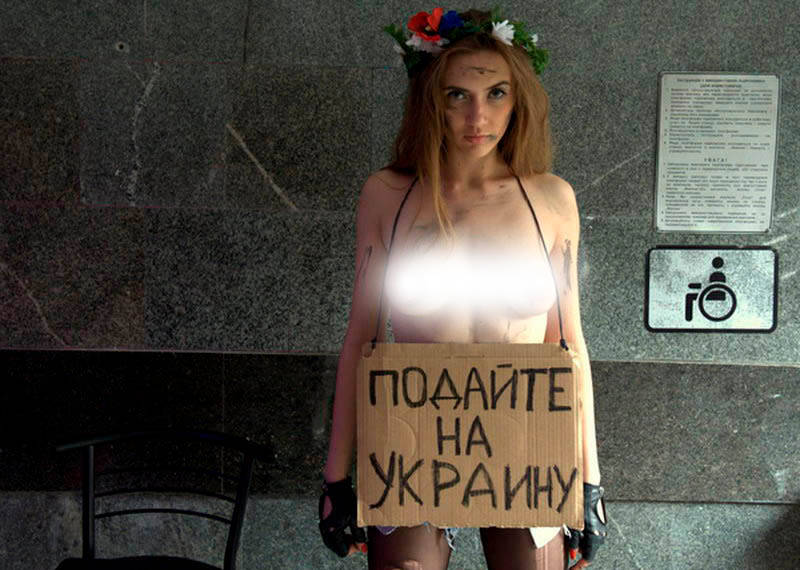 Ukraine made a heroic leap from poverty to misery. But now Ukrainians are convincing - now they can work in the EU, they will be paid a lot, they are not slaves, the whole world will help them, and in general, they "fought against thieves", and now "everything will be fair." Let's see how and what will happen in reality - without embellishment and horror stories. But still scary.
"Now we can work in Europe"
Those who were in demand earlier did not experience problems with this before. Never.
Those who have not been - have only become less competitive in the labor market. The market capacity obviously has not grown at all - it can only be reduced now, since the most delicious places (heavy industry, army, large gos) lose a lot of money and cut staff. These are the very jobs in which it was really necessary to develop something, to do large and complex projects, to grow in a professional level.
The outsourcing jobs are a priori simpler - you just need to set a low price tag, but "code for a foreign owner for a pittance." Professional growth in one-time orders does not occur, payment there is appropriate. In general - professional and financial impasse; Whatever the freelancers have written over the years, they do this only because they cannot compete for better-paid and more complex jobs. Writing about the fact that freelancing "from the feeling of freedom" confuses freedom with the inability to work in a team, to do large projects, to keep work schedules, to plan and manage at least one, not to mention more complex hierarchical tasks. It is very expensive to read about "Now we shall live" on the one who, in general, no one bothers to do it before. What has changed, except that the number of expensive jobs in the country has decreased? Hong Kong did not work out, came North India, always kodiruya a host for a penny. The European market is quite densely occupied and has not grown at all, and the level of payments will only fall - the released professionals, who also want to eat, will enter the market. The disadvantages are obvious - Ukraine has received "excellent" advertising over the past few months, the European employer (after watching the baboons with swastikas) shrug their shoulders and take more calm and hard-working Bulgarians, Czechs, Romanians, and Hungarians. Which work better, ask for less, and have less risk.
If you take it, the situation with the European labor market is generally bad, there is little money, and there are plenty of unemployed people (local).
For those who dream about Europe, it will also be nice to know that in Europe there are no diplomas from a single Ukrainian university, as well as work experience in local enterprises. The man who was the CIO in the Ukrainian office, from the point of view of the German employer, is a graduate of a school in a distant poor state. Which, accordingly, loses to a simple local student already in the selection phase.
We summarize - in terms of work - both local to a local company and local to a foreign owner, as well as abroad - it only became worse. Less jobs, lower pay.
"We are just against thieves"
Ordinarily, those who write this work or in some kind of rolling place like ukroMS (which in general is a selling division of the Russian and specifically works with Krupnyak - others in Ukraine have no particular money for licenses and support), or gets a penny in black through any webmoney without paying taxes. Dear Guys! In your country, now is not coming, but an accomplished economic ass. In the case of any redistribution of power, the new leaders of the country, taking advantage of the hype and confusion, tighten the screws on the revenue side. Therefore, the prospects - fig. This rich state like Russia can afford to close its eyes a little to the fact that someone is leftist, but a poor (already poor, already poor) like Ukraine can only try to find money in panic from anywhere. And the half-country translations that drift on the outside are a tidbit. Those. it can't get any better; they can only tap and add fees. The fight against thieves at the expense of black cash or work in the rolling-back office is, of course, fascinating, but now that the first, the second is over. There is nothing much to cut back, because big business that breathed its last (this is when the gas price increase by 20% makes it unprofitable, for example) stops breathing, well, the state budget is empty. Not until the mass purchase of Windows with the return of 20% of the amount of cash in a plastic bag. Therefore, the struggle is some kind of sour.
"Everyone will help us now"
The EU simply does not have money for its internal problems - Spain, Greece, Italy (which, for a moment, has foreign debt under 2 trillion). She has nothing to feed the country in 50 millions, and in general why? The country is not in the European Union, the GDP is cheap, cheap labor for rough work, and so the shaft itself puts down "good for pennies." Nafig help something? Help the IMF - well, just find an example when the IMF pulled at least one country out of the crisis, and did not drive it even deeper into debt. But promises to single out many billions - Ukraine has been making their last 20 years, what result?
One state, working as a world pompous, bombs one country, and then allocates the loot to the new government. Four billion, wow, this is generosity. We look at the agreement - these 4 billion are allocated as follows - they need to purchase products from a number of these firms (it's a coincidence that the owners of these firms are sitting in the congress of that state itself is random). We look at the price tag of these companies - cool bank stew - 228 bucks. We bought what to do - and in a year we should start giving 4 a billion, but with live money. Years have passed, the economy has strongly recovered from such assistance? Yes, just dazzling!
"We are now Europeans"
According to the globe - they have always been. In fact, take a trip to London (I know that there is no money - I am an example), tell the local Britties that you are it. You can still go to Germany, tell "we are Aryans." The result will be the same everywhere, the details may differ - the British will not be allowed on the threshold intelligently, the guys from Borussia can pause with laughter. The struggle for the Europeanism of any Slavic country has the same and predictable ending - you can look at the much more European Yugoslavia and its remains. Or ask quotas for the Slavic labor force in France, there is a lot of this. The spreading of Europeanism is a simple sign that the writer clearly understands that he is not European, because if he was one, the action would not make sense. The Belgian does not fight for becoming a European.
"Actually, we are fine."
The treasury is empty, debt - the car and two barges. Ukrainian bonds, which several days ago tried to place, stupidly did not allow regulators to enter the European stock market. For the price of these bonds is the paper on which they are printed. This is about the question that "evil Putin didn't dare to dance again" - Putin is technically unable to buy securities that the EU has rejected as non-valuable. I don't need to explain about the hryvnia rate - the world's first currency, fully secured only by the debts of its issuing country, is in a flourishing state. The industry of the Southeast, which feeds the country (and not the agricultural West), sits on Russian orders by ¾. Which, if anything, is now urgently being dragged onto local Russian productions and other countries (such as China), and which [industry] barely makes ends meet, will now end.
"We will now pay a lot of money"
In principle, the above is written about it. I repeat - there are fewer jobs, competition in the labor market is higher, wages are lower. This is a market axiom, you read about the Invisible Hand of the Market? She will now fumble in your pockets. You can, of course, cheer each other up, cheerfully lie about huge salaries, sometimes screaming with something like "a specialist of my level in Europe would get at least 2 thousands of bucks", but forever this "loser loyalty" and "masturbation for brotherhood" "can not continue.
"Now everything will be fair"
In this statement, the writer usually puts some rainbow pink dreams of the magical land of elves, fairies with the appearance of Sylvia Seint. In a word, everything that a resident of the outback of Russia sees in the magical "intersection of the Moscow Ring Road", after which life will necessarily be like in clips with dancing blacks. I will briefly list how it will be - well, when it is fair. To be honest - this is when Russia, which has been feeding both jobs, gas at a discount, a preferential visa regime, and interest-free international transfers earned for two decades, will turn it all off.
Work in Russia will have to work visa, it will need to receive, renew. It will be necessary to work officially, falling under the quota, and it is expensive and hemorrhoid for the employer. You will also have to pay taxes of the European level - those who live on one-time transfers by webmoney will be pleased to give 40 bucks from every 100, submit reports and do many other necessary things. All honest, guys, as they wanted, no freebies. You will honestly cut in the same labor market with the Hindus - over whom so many have laughed. Little Russia did not want to - live in a hybrid of India and Somalia. And, twenty years shouted about just about-and-we-already-Dubai-Singapore-Hong Kong? Look at the Balts, they also shouted. Such Hong Kong was rebuilt, just pipets! British and Chinese envied packs of breaths.
"Now we will have a western foreign policy"
Well, sorry, and 10 years ago, when Yushchenko came - what was she like? What is the result? They collected debts, sold the remnants of the property of the USSR. An independent foreign policy, to put it more simply, the "power" (which Polish, German and American politicians brought to the square) will not be by design. In her impoverished country can not be in any way. So, the association with the EU, enslaving and hopeless, Ukraine will sign in the most unfavorable variant (it is already being finalized, nobody hides this). Just as the drunk signs the black realtor the transfer of an apartment for a penny, because otherwise they will take it out of the city, a place has already been dug up there.
All the charms of the association - a sharp increase in tariffs for the population, a reduction in social sphere, severe restrictions on exports and the removal of all import duties (well, someone needs a European marriage and illiquid asset, right?) - all this will be very fast. Ask for agriculture (compete with French farmers, more technologically advanced and sitting on state subsidies, try) that the industry (selling 51 a million tons of rolled products - euroquote - one million, think about what will happen to the plant, whose sales will fall to 2% from last year). This is not evil and bad Putin, this is the same Europe that needs the classical scheme "the piece-wise intelligent work behind the hill for minimal money, send this money back to the family, the wife goes to a local store owned by the German supermarket chain, and leaves this money there" .
This is Western foreign policy. They did not want to live in union - live in a colony. After all, EU legislation for a country in association overrides the local one. You will be able to do anything, take whatever laws you want, but you will eat sweets with technical palm oil, which Russia's "evil and bad" for some reason refuses to eat, and in China they fill up cars in general.
"But we are not slaves"
Relishing non-slavery is one of the main ways of hanging out a slave. Schwarzenegger does not go with a poster "I am not a weak man," Angelina Jolie does not go with a poster "And I'm Nothing at all", the US Congress does not go with posters "We Want to Be Billionaires, but a very free Ukrainian proves for days The work is not a slave, not a beggar or a Chaldean. Suspiciously somehow. Non-slaves brought to the square of the mercenaries. Non-slaves from the podium ordered foreign politicians. To non-slaves, a bonded document was signed for signing, where non-slavery is simply in every line, from the rule of laws of another country to the obligations not to support local producers. Non-slaves were clearly told by people with passports from other countries - do it like this, like this, and like this, and then the sanctions, the introduction of troops, and of the money we will take more. Striking non-slavery.
Perhaps this text will help someone in communicating with the intoxicated "European future", "involvement in
stories
"and" independence. "Or for a personal understanding of the situation.