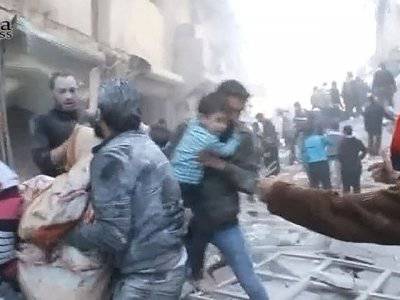 The stabilization process in the Palestinian refugee camp in Yarmuk near Damascus is stalled. On Sunday evening, violent clashes broke out between Palestinian militants who support President Bashar al-Assad and detachments of the opposition Islamist group Dzhebhat al-Nusra.
On March 2, armed extremists broke into a refugee camp under siege and set up roadblocks there. Several Palestinian families were taken hostage. And at night, as witnesses testify, explosions and a shootout were heard in the settlement.
Since the summer of last year, camp Yarmuk has been surrounded by the forces of the opposition Syrian Free Army. For the past two months, the parties have tried to remedy the dire humanitarian situation there.
Only last Thursday, February 27, an agreement was reached on joint police patrols. Since January 18, several batches of humanitarian aid have been delivered to Yarmuk, and over three thousand people who need emergency treatment were evacuated from the camp.