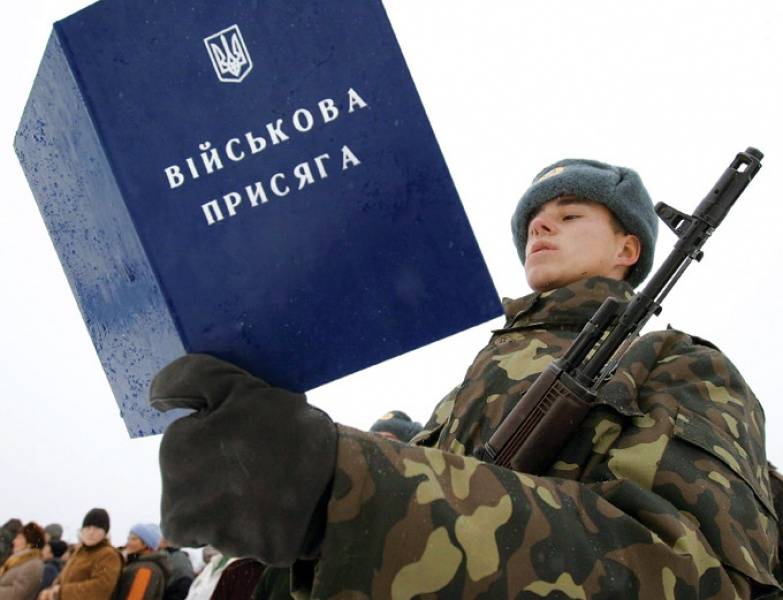 On the website of the Anti-Fascist Forum of Ukraine published "Appeal of the people of the South-East of Ukraine to the military".
Here is the full text of the document.
Comrades servicemen!
All the people of the South-East of Ukraine and Crimea ask you not to use armed force against the people and Russian soldiers!
You are sent to the death of billionaires illegally seized power in Kiev!
They don't care about you, they will leave for London and Washington at the first threat, and you are in mortal danger!
Comrades servicemen! Brothers! Do not shoot at people with whom you grew up in the same city or village! Do not behave yourself for the sake of the gang of oligarchs Turchinov-Yatsenyuk! They are in power ILLEGAL!
In the Constitution of Ukraine there is no concept of "interim president"! Turchinov is not the Supreme Commander! President remains, good or bad, Yanukovych, and he gave the order not to enter the civil conflict of the army of UKRAINE!
If you are given an illegal order to use force against fellow citizens, sabotage it, in extreme cases, revolt in the army or go to the side of the protesters!
REMEMBER YOUR BROTHERS FROM BERKUT!
They were burned with Molotov cocktails and they were punched out by those who are now giving you criminal instructions!
Crimean "Golden Eagle" has already sided with the people! Flagship Ukrainian
fleet
"Getman Sagaidachny" raised the St. Andrew flag! All Crimean security officials are subordinate to the autonomy government! In Donetsk, the police are subordinate to the local authorities!
Do not make a mistake!
ARMY WITH PEOPLE! WE LOVE YOU, BROTHERS! DO NOT SHOOT!