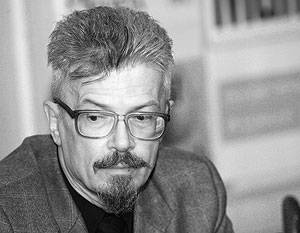 Just yesterday afternoon, Barack Obama warned us that Russia's behavior in the Crimea would cause outrage of the world community.
This was before Putin addressed the Federation Council, and before the Federation Council approved the request, allowed him to send Russian troops to the territory of Ukraine.
The global community - who are they?
EU countries, a total of over twenty, bombed back in 1999 just ten millionth Serbia, hit by TV station cruise missiles and trams in Belgrade with fire?
The EU countries, such as France and Italy, bombed Libya to death, pickling its Arab-socialist statehood and declaring the already weak Gaddafi to be a bloody dictator, but in reality the aim was the vulgar destruction of the creditor? Are they the global community?
EU countries that have thrown radical Islamists into Syria and turned Syria into a bloody wound?
Are the United States a global community, twice wiped off Iraq?
There is no world community long ago.
There is a gang of cynical armed states pursuing their goals.
Remember how European countries and the United States in the full sense of the word inflamed the last months of Kiev's euromaidan with visits from Ashton, Nuland, McCain, Baydon and any Polish-Dutch-French bastards smaller.
Global community?
The world community of villains.
Gang of scoundrels.
True, there are quiet, calm countries that have little money, so they cannot afford to arm themselves to the teeth, therefore they are quiet.
Alas, this is so, if you look at the world not through pink silly glasses.
So, Comrade Obama, go you ... smoke aside ...
It was the Sunday sermon from 2 March. I am Edward Limonov.