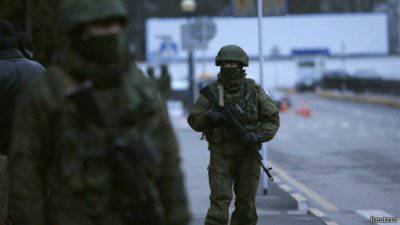 Acting President of Ukraine Alexander Turchinov accused Russia of military aggression in the Crimea. "The Russian Federation has unleashed overt aggression against our Ukraine," Turchinov said in a televised address to the nation.
"They entered troops and not only captured the parliament and the Council of Ministers of Crimea, but take control of civilian objects, communications, try to block the location of the Ukrainian troops," he said. "They provoke us into military conflict and work out a scenario identical to the Abkhaz one when having provoked the conflict, they annexed the territory. "
Turchinov appealed to Russian President Vladimir Putin with a call to "stop the provocations and start negotiations."
"The Russian Federation has unleashed overt aggression against our Ukraine," he said.
US President Barack Obama warned that Moscow would have to pay a high price in case of a military invasion of a neighboring country.
"Any violation of the sovereignty of Ukraine will be deeply destabilizing, which is not in the interests of neither Ukraine, nor Russia, nor Europe," said Obama.
Obama reiterated that Washington continues to support the new transitional government in Ukraine, and expressed approval of "its restraint and commitment to international obligations."
These statements appeared in connection with the aggravated situation in Crimea, where unknown armed people took control of the administrative buildings and two airports. On the night of Friday, armed forces in military uniforms appeared on the territory of the Simferopol airport, similar to special forces, without any identification marks.