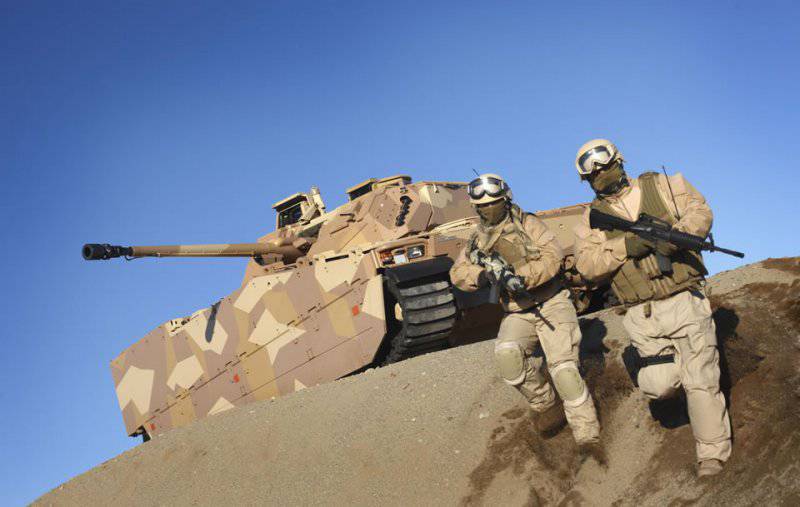 In June, the Government of Norway ordered about 2012 fully digital CV144 tracked combat armored vehicles in five different configurations, including the 90 BMP, 74 reconnaissance vehicle, 21 command, 15 engineering, 16 multi-purpose, and two training machines for driver training. The total contract value was $ 16 million.
The contract also provides for the modernization of the CV103 vehicles in use by the Norwegian army, which had been supplied to it since the middle of the 90s.
Among the characteristics - increased security, survivability, situational awareness and the ability to interact with other units, the new machines will walk on the latest rubber tracks and will be able to perform various functions, including - operated as a self-propelled mortar and supply vehicles.
BAE Systems Hägglunds President Tommy Gustafsson-Rask (Tommy Gustafsson-Rask) said that the Norwegian modernization program is being implemented on time and within budget.
"Norway's cars will be the most advanced versions of the CV90 and will also benefit from more than four million engineering watches," Gustafsson-Rask added.
The program director for the Norwegian Armed Forces, Colonel Ragnar Wennevik, said that with the new CV90, the military is purchasing the world's most advanced family of combat armored vehicles.
"Already proven in combat, we are improving it to the next generation with the most advanced survivability, lethality, digital control and mobility," Vennevik added.
The CV90 project is supported by Kongsberg Defense & Aerospace, which leads the Thales Norway and Vinghøg group, and also supplies Protector remote-controlled weapon stations for installation on all vehicle variants.
The Kongsberg team is responsible for setting up an information system and data transmission, and among other things - for integrating weapon systems, sensors, communications and security systems.
Deliveries of the upgraded machines are planned for 2017 year.
The CV9030 is an export version of the CV90 combat vehicle, armed with a Bushmaster II 30-mm automatic cannon with additional mine protection, rear-view cameras and increased maneuverability.
Created in Sweden, CV90 was selected for arming the Scandinavian countries, including Norway, Sweden, Denmark, Finland, as well as Switzerland and the Netherlands.