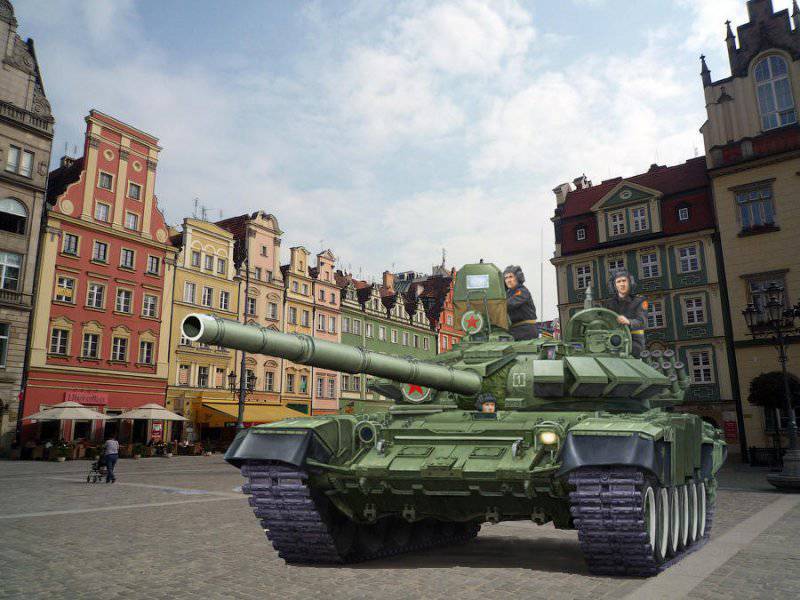 If the Russians Tanks go to Kiev, they will only stop in Lisbon
As it turned out during surveys conducted by our correspondents among familiar Europeans through contacts in social networks, quiet panic reigns in Europe. If, before Yanukovych's flight, everyone was hopefully expecting the fall of the pro-Moscow regime, as they called it, the regime and gloatally admired every defeat of the previous authorities, then after the current uncertain situation was established, all these feelings were replaced by fear, sometimes turning into horror.
The fact is that almost every European, be it a Pole, a German, or even a Portuguese, is sure that Russia will not leave it that way - she will certainly stand up for her eastern Ukrainians and bring troops to Ukraine, as was the case with South Ossetia in 2008 year Moreover, the citizens of European countries believe that if the troops of the European armies come out on the side of the victorious opposition, and they rate this probability very highly, then the Russians will not stop before military clashes with them. But even the expulsion of the European interventionists, they believe, will not stop the Russians: after entering into a rage, they will start to develop success and will stop only in Lisbon.
Experts and analysts are trying to reassure fellow citizens, pointing to the technical backwardness of the Russian army in the field of high-precision weapons and the fact that NATO forces outnumber Russian troops in numbers, but such arguments do not work for the public. Europeans believe that after the very first clashes with the Russians, their soldiers will flee from the battlefield just as the brave Georgians fled.
Most of all, Europeans are afraid to get into Russian captivity - Russian prisoners will certainly be sent to Siberia.
The propaganda unfolding against Russia in recent years, in which Europeans were told about the horrors of the Soviet occupation of Eastern Europe and about the fighters of the Hitler Youth, raped with bottles of Molotov cocktails, had the opposite effect, and now the Russians are afraid of panic and believe that there is no escape from them.
The Germans are especially scared. They believe that the Russians and Belarusians have not yet forgive the atrocities of their ancestors and are ready to take revenge on the Germans again.
Oddly enough, Norway was second in terms of panic.
"We have a common border with the Russians," says one officer of the Norwegian army, "and nothing prevents the Russians from attacking us from the north."
The Dutch are also scared. He believes that the Russians particularly hate the Netherlands for the sexual freedoms that prevail in them, and are just waiting for the opportunity to come to them and impose their medieval order.