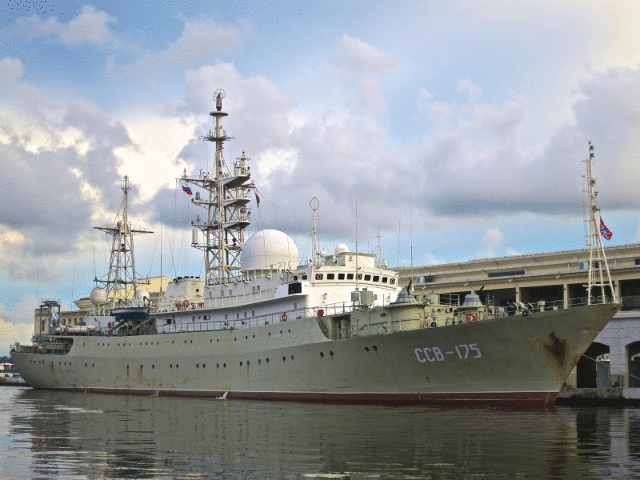 In itself, his arrival without an announcement looks unusual - before the visits of Russian ships to Cuba were always covered by the press, notes a foreign news agency.
According to information posted on the information resource "Black Sea Fleet", its current name "Viktor Leonov" received in 2004. It was built in Poland and in 1988 went into operation under the name "Odograph". Then it became part of the Black Sea
fleet
. Board number - "ССВ-175".
According to NATO classification, it belongs to the Vishnya Class. In total, seven ships were built under this project during the 1985-1990-s period, and they were present in all the fleets of the Soviet Union, and subsequently the Russian Federation.
In 1995, the Odograph was transferred to the Northern Fleet. I arrived at the new service station and joined the 159 Brigade of the reconnaissance ships of the Northern Fleet 25 in July of the same year.
The length of the vessel - 91,5 m, width - 14,5 m. Crew - up to 220 people. The ship is equipped with 30-millimeter guns and anti-aircraft missiles, which emphasizes AFP.