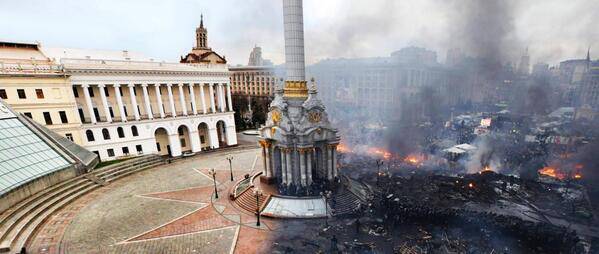 The other day, Petrovich, my neighbor, his wife did not allow her to go fishing. Well, they say, and the ice is weak, and the fish is crap, and in general take care of it.
Another would have silently swallowed, but only not Petrovich. He began to act.
Petrovich locked himself in the kitchen and refused to leave her. He turned on the music loudly and opened the windows.
Petrovich demanded from his wife to get out!
My wife wanted to call the police, but she changed her mind - she was afraid that Petrovich would be offended or injured during the arrest.
Petrovich continued to stand his ground.
He broke all the dishes and burned the curtains. He shit at the dinner table and strangled the cat. He tore a still life from the wall and doused it with black paint. He stopped taking out the trash and just dumped him on the floor.
Finally, the wife could not stand it and moved out to her mother.
Petrovich began to receive strange guests who did not bring anything with them, only clapping their shoulders: well done, Petrovich! Hero! Showed all the character.
Petrovich, who had already finished all the supplies and quit his job, hinted that he needed a little support, to which he was always answered: of course, Petrovich, we will soon help. Just about everything will be, wait.
Along the way, they rummaged through his closets, but Petrovich did not notice this.
When I, alarmed by the noise and smell from his apartment, looked in and inquired about what was happening, he greeted me with a triumphant look and replied:
- You are a hereditary slave! You will never understand what freedom is!