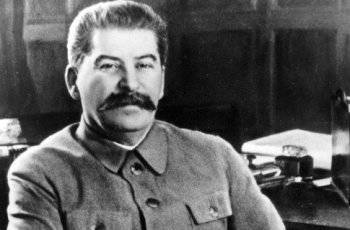 "No, we are doing the right thing, so severely punishing the nationalists of all stripes and colors. They are the best helpers of our enemies and the worst enemies of their own nations. After all, the nationalists' cherished dream is to split the Soviet Union into separate "national" states, and then it will become easy prey for enemies. The peoples inhabiting the Soviet Union, for the most part, will be physically exterminated, the rest will turn into dumb and pathetic slaves of the conquerors.
It is not by chance that the despicable traitors of the Ukrainian people - the leaders of the Ukrainian nationalists, all these millers, konovalians, Bandera have already received the task of German intelligence to stir up among Ukrainians who are Russians, hate Russians and seek separation of Ukraine from the Soviet Union. The same old song of ancient times since the period of the Roman Empire: divide and conquer.
Especially succeeded in inciting national hatred and incitement of one people against other Englishmen. Thanks to such tactics, bribing the miserable and corrupt leaders of various nations, capitalist island England - the first factory of the world, negligible in size, managed to seize vast territories, enslave and rob many nations of the world, create a "Great" British Empire, in which, boastfully say the British, the sun never sets.
With us, this number, while we are alive, will not work. So it's in vain that the Hitler fools call the Soviet Union a "house of cards", which allegedly collapses during the first serious test, is counting on the fragility of the friendship of the peoples inhabiting our country today, hoping to make them quarrel with each other. In the event of a German attack on the Soviet Union, people of different nationalities who inhabit our country will defend it, sparing no life as their beloved homeland.
However, nationalists should not be underestimated. If allowed to act with impunity, they will bring a lot of trouble. That is why they should be kept in the iron rein, not to let them undermine the unity of the Soviet Union. "
IV Stalin - Complete Works. Volume 15, "Conversation with A.S. Yakovlev 26 March 1941 of the Year ", C. 17