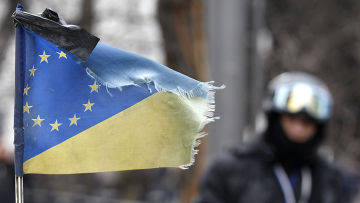 The situation in Ukraine continues to heat up. In Russia, the situation with the neighbors is causing increasing tension. Radicals, who come to power in different regions of Ukraine, declare that they will restore order and begin to solve economic issues. Instead, the raging thugs with the connivance of the new "authorities" are involved in the demolition of monuments, the fight against the Russian language. The laws adopted by the actually illegitimate Rada look like a desire to crack down on their political rivals.
Radicals rush into the buildings of city and regional administrations, calling themselves militant fighters. In a number of regions, such raids contributed to a real rampant looting. The new "power" declares that it will not allow looting, but already now the cases of looting of the museum, residences, palaces of meetings take place in western Ukraine, as well as in Kiev.
Do not take out unless furniture from office buildings, but here where managed
buy floor hangers for clothes
or put new doors, the latter are transformed into elements of the barricades. Barricades are moving from the streets inside administrative buildings.
The pictures that come from Maidan today show that street barricades in the center are beginning to be disassembled. However, Yulia Tymoshenko, who only recently withdrew from the Kharkov colony, said that the Maidan should stand at least until the presidential election. According to the latest data, the former "gas princess" should nominate for this election. The possibility of participating in the presidential elections did not rule out Klitschko.
If the presidential election is held in May, then the situation in Ukraine is unlikely to calm down. The current center of Kiev reminds one of the suburbs of Damascus - mountains of rubbish, burnt skeletons of buildings, automotive equipment, broken down paving stones. On the mere restoration of Kiev, the new Ukrainian authorities will need in the near future at least 100 million dollars. Given the fact that the country's treasury is completely empty, the question of where to get money for the restoration remains open.
The situation is heated in the Crimea. Ukrainian nationalist leaders are spreading rumors that the Crimea is going to secede from Ukraine, and Russia is ready to assist him in this. If the new Ukrainian "authorities" continue to implement the policy that they have taken as a basis now, these rumors can turn into reality.