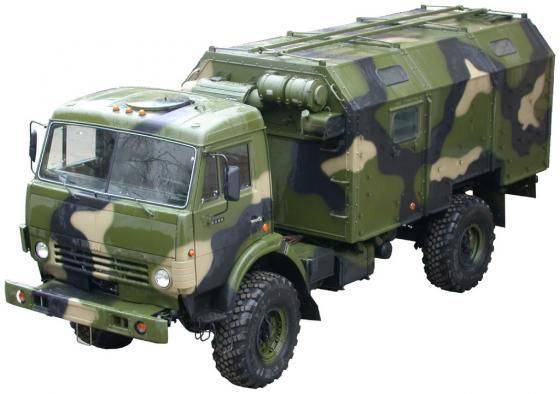 In 2014, the Armed Forces of the Russian Federation will receive more than 30 units of the mobile navigation and geodetic complex (PNGK-1), according to the Office of the Press Service and Information of the Ministry of Defense of the Russian Federation.
PNGK-1 is a complex on a special car based on high-traffic domestic KAMAZ vehicles and is designed to quickly solve the tasks of navigation and geodesic support for troops, both in advance preparation of the terrain for combat operations in a topogeodesic relation, and in the near real-time, operational mode determine the planned coordinates and heights of terrain points, as well as to ensure control of the binding of launch and firing positions of rocket forces and artillery, the Rocket Forces of strategic skok assignment and the Air and Space Defense Forces.
The complex includes a rangefinder-angle device, specialized software, as well as a workplace for the operator of the complex, consisting of a free-flow inertial system, a specialized computing device, a geodetic satellite receiver, an autonomous power source, an electrical unit and an industrial tablet computer.
Expedition topographic and geodetic detachment, geospatial information and navigation centers, as well as topographic parts of military districts are equipped with these complexes.
As a result of the implementation of PNGK-1, it was possible to reduce the time indicators and human labor costs to complete the tasks set several dozen times.
In total, from 2013 to 2015 years in the troops put more than 100 units of this technology.