279th Separate Ship Fighter
aviation
Northern Aviation Regiment
fleet
received two Su-33 ship fighters, which underwent repair and modernization at the Komsomolsk-on-Amur Aviation Plant named after Yu.A. Gagarin (KnAAZ, a branch of Sukhoi Company OJSC). The repaired aircraft have red tail numbers 85 (serial number 08302) and 88 (serial number 09301). Both aircraft made a pair flight from Komsomolsk-on-Amur to Severomorsk February 21, 2014, making intermediate landings at the airports of Tolmachevo (Novosibirsk) and Bolshoye Savino (Perm).
In total, the 279 th regiment from 1992 to 1997 received 25 serial Su-33 fighters built by KnAAZ, of which four were lost during operation. Both handed over after the repair of the fighter "85" and "88" refer to the machines of the latest edition, and the board "88" was generally the last delivered serial Su-33 (in 1997 year). At the same time, the last repair at KnAAZ was the second for the 88 aircraft - this car had previously been repaired there at the beginning of the 2000.
Earlier, at the end of 2013, the KnAAZ completed the repair and modernization of two other Su-33 X-NUMX fighter regiments with red side numbers "279" and "67". In total, the 84 Su-2002 fighters (including two aircraft - twice) passed the repair and modernization process in Komsomolsk-on-Amur (19). According to available information, the 33 regiment currently has 279 Su-14 fighter jets, of which eight (with 33, 62, 66, 68, 76, and 77 airborne numbers) "," 78 "and" 79 ") are on a cruise aboard the heavy aircraft-carrying cruiser" Admiral of the Fleet of the Soviet Union Kuznetsov ", and six (with onboard numbers" 80 "," 67 "," 84 "," 85 "," 86 "and" 87 ") - at the coastal airfield of the regiment in Severomorsk. Another seven aircraft are stored in Severomorsk.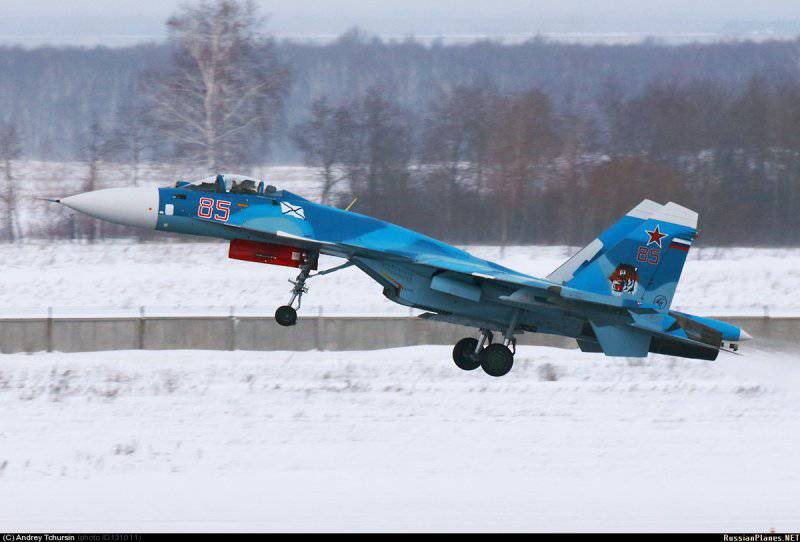 Su-33 shipborne fighter (85 red tail number, 08302 serial number) during the flight after repair and modernization from Komsomolsk-on-Amur to Severomorsk. Tolmachevo (Novosibirsk), 21.02.2014 (c) Andrey Chursin / russianplanes.net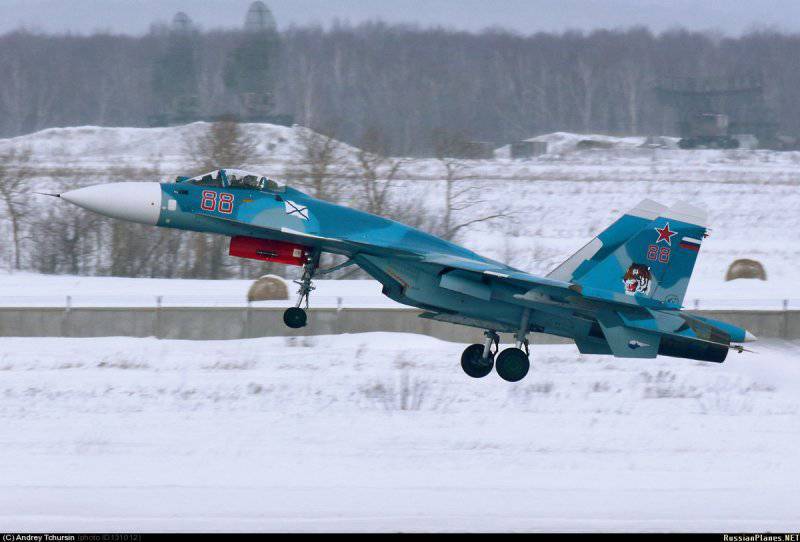 Su-33 shipborne fighter (88 red tail number, 09301 serial number) during the flight after repair and modernization from Komsomolsk-on-Amur to Severomorsk. Tolmachevo (Novosibirsk), 21.02.2014 (c) Andrey Chursin / russianplanes.net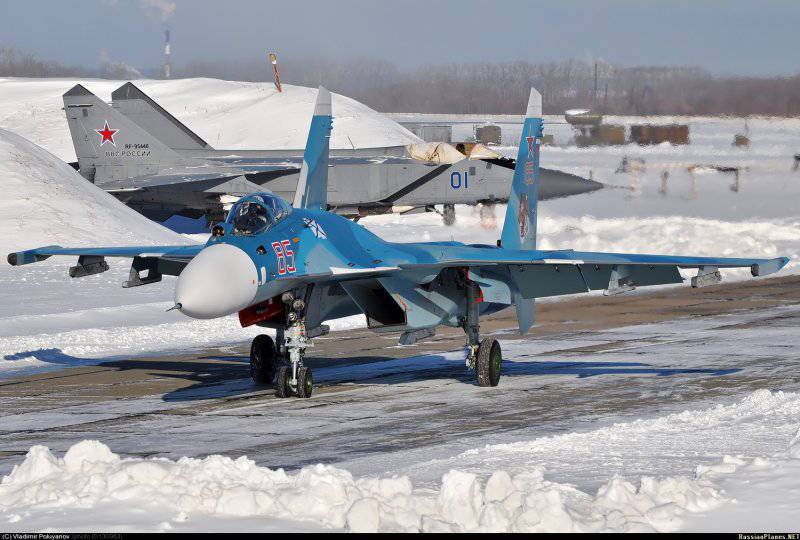 Su-33 shipboard fighter (85 red tail number, 08302 serial number) during the flight after repair and modernization from Komsomolsk-on-Amur to Severomorsk. Large Savino (Perm), 21.02.2014 (c) Vladimir Poluyanov / russianplanes.net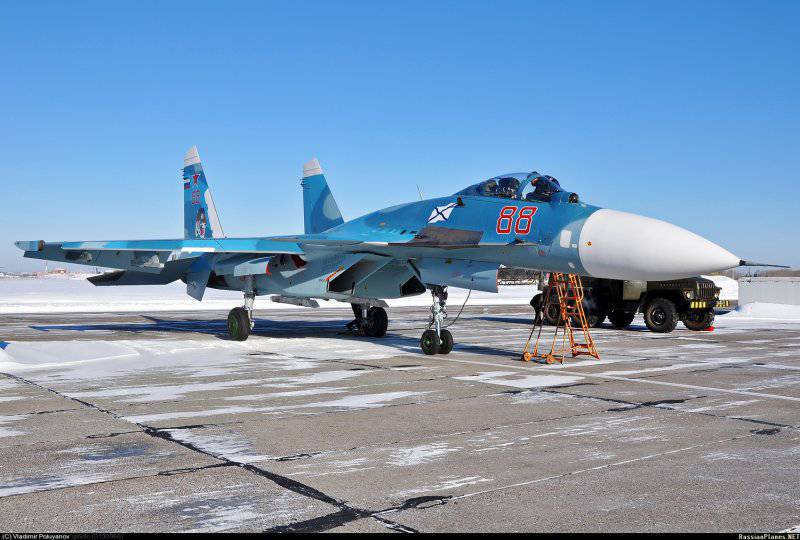 Su-33 shipboard fighter (88 red tail number, 09301 serial number) during the flight after repair and modernization from Komsomolsk-on-Amur to Severomorsk. Large Savino (Perm), 21.02.2014 (c) Vladimir Poluyanov / russianplanes.net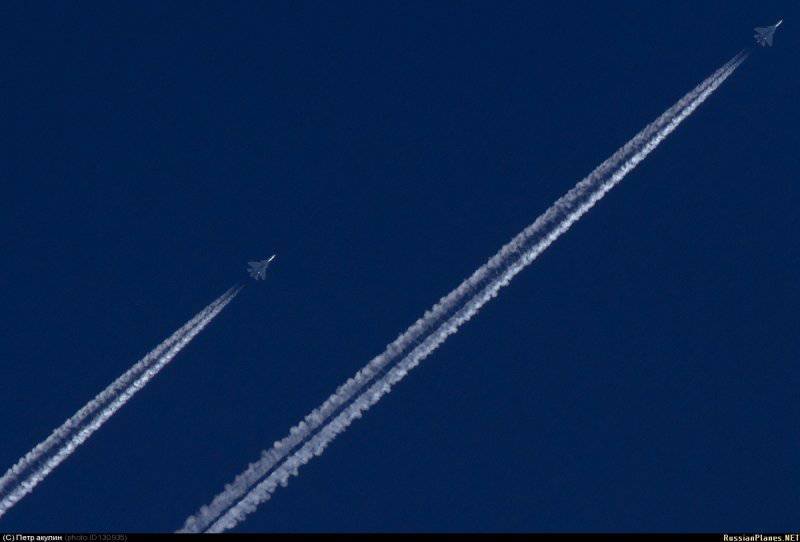 Su-33 ship fighters with 85 Red and 88 Red onboard numbers during the flight after repairs and upgrades from Komsomolsk-on-Amur to Severomorsk pass by a couple on a train over Syktyvkar. 21.02.2014 (c) Peter Akulin / russianplanes.net