The reconstituted 23rd Fighter Aviation Regiment of the 303rd Guards Mixed
aviation
divisions of the 3rd command of the Air Force and Air Defense of Russia at the Dzemgi aerodrome (Khabarovsk Territory) received a new two-seat multi-role fighter Su-30M2 (serial number 88001, tail number "30 red"), built at the end of 2013 at the Komsomolsk-on-Amur Aviation Plant named after Yu.A. Gagarina (branch of OJSC "Company" Sukhoi ").
This aircraft is the first built under the contract of 29 December 2012 of the company "Company Sukhoi" with the Russian Ministry of Defense for the supply of 16 Su-30М2 aircraft in 2013-2015. Another Su-30М2, built in 2013 under this contract (tail number "41 blue"), was seen in January 2014 at the Central Corner airfield (Primorye Territory) as part of the recreated 22 Guards Fighter Aviation Regiment of the same 303- Guards Mixed Aviation Division.
Previously, under the 2009 contract with the Ministry of Defense, the Sukhoi Company had already manufactured four two-seat Su-30М2 fighters built in Komsomolsk-on-Amur and transferred to the Russian Air Force in 2010.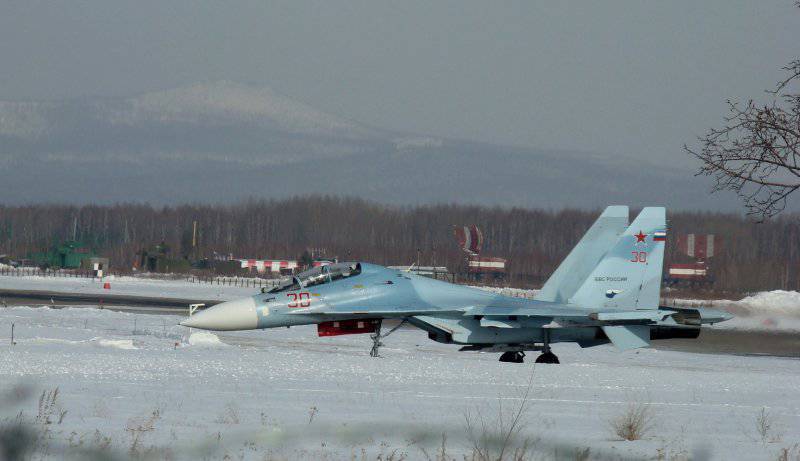 Machine release 2013-th year (with / n 88001).