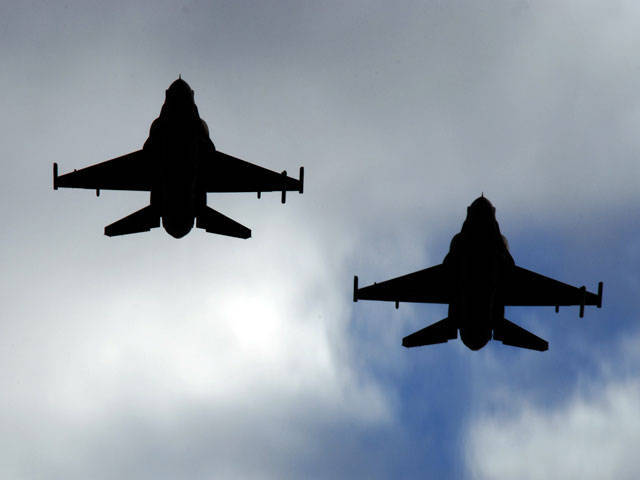 Al-Arabiya TV channel reports referring to sources in security structures that as a result of an IDF air strike on a target in Lebanon on Monday evening, February 24, there are dead.
According to the source, the object of the Shiite terrorist organization Hezbollah near the Syrian-Lebanese border was attacked. There is also unconfirmed information that the target of the strike was a convoy with ballistic missiles that Hezbollah tried to deliver from Syria to Lebanon.
Earlier, the Lebanese state news agency NNA reported that the Israeli Air Force had hit 2 on targets in the area of ​​the village of Nabi Shait. Other Lebanese media initially reported that the strike was inflicted by Syrian aircraft, but later all the Lebanese media reported on the Israeli air force attack.
Hezbollah has so far refrained from commenting. Official Jerusalem also does not comment on this information.
Israeli Prime Minister Benjamin Netanyahu, speaking at a joint press conference with German Chancellor Angela Merkel in Jerusalem in the afternoon of February 25, declined to comment on reports of an air strike on Hezbollah objects in eastern Lebanon. "Our policy is clear. I do not comment on what we did or did not do. However, we will do everything necessary to ensure the security of Israel," said Netanyahu.
Israeli leaders have repeatedly stated publicly that the IDF will not allow the supply of new missile weapons to Hezbollah from Syria. But over the past year, only once has Israel officially recognized the fact of striking a target on Lebanese territory: 23 August 2013, when, in response to a rocket attack on Israeli territory, a point was struck at the Lebanese terrorists' facility near the village of Naame. Israel did not recognize its involvement in strikes against targets in Syria.
Air strikes on Syria in 2013-2014
27 January 2014 of the year. A powerful explosion in the area of ​​Latakia. The media claim that a warehouse with Russian-made missile defense complex C-300 was blown up.
On the night of October 31, 2013, near Latakia, a warehouse was blown up.
weapons
The SA-125 missiles (according to the NATO classification) were allegedly stored on it - it is the Neva C-125 missile system or, in the export version, Pechora, designed for Hezbollah.
October 21 2013, according to the Kuwaiti edition of Al-Jarida, the Israeli Air Force air forces in the Syrian-Lebanese border bombed several trucks that carried some military cargo for Hezbollah. Information has not received confirmation from other sources.
5 July 2013, east of Latakia, in Syria, a missile weapons depot was destroyed by air strikes (according to media reports, Yakhont's Russian-made anti-ship missiles were stored there).
On the night of 5 in May, a series of air strikes against military targets northwest of Damascus, in the Jemayah area, were inflicted (according to media estimates, more than 2013 facilities were attacked, including the headquarters of the Syrian army 40 division, underground bunkers with Scud missiles, 4-th and 104-brigade bases, etc.). Air strikes on targets in Syria on the night of May 105 were also reported.
On the night of January 30, 2013 was destroyed as a result of an air strike against targets in Syria, a convoy containing SA-17 (Buk-M1-2) missiles, destined for Hezbollah, was also damaged by the CERS center, where chemical and biological weapons were developed.