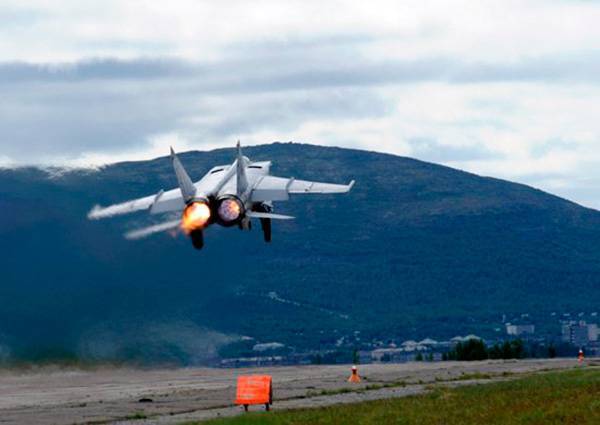 New runways at four Russian military airfields will be put into operation this year, Colonel Igor Klimov, a spokesman for the press service and information department of the Defense Ministry for the Air Force, told Itar-Tass today.
"The creation of the runway and the entire infrastructure in Akhtubinsk (Astrakhan region), Engels (Saratov region), Krymsk (Krasnodar region) and Chkalovsky in the Moscow region, will be completed, he said. - In Akhtubinsk, the strip is already ready, preparations are under way for the delivery of the aerodrome lighting equipment. Reconstruction of all four airfields began in 2012. "
"The construction of artificial runways in the Volga region (Astrakhan region) and Karinovsk (Krasnodar region) continues," Klimov added.
In addition, in 2016, it is planned to complete the reconstruction of the Steppe airfields (Trans-Baikal Territory) and Voronezh currently underway.
Also this year, at 14 airfields, including Besovets, Pskov, Domn, they will replace the destroyed plates and will arrange additional parking places for aircraft.
Complex repair and modernization of the network of military airfields of Russia will allow to locate and operate the latest aircraft and helicopters at the proper level, Klimov emphasized. "Today, extremely stringent requirements are imposed on the quality of runway coverage at military aerodromes. Due to particles of soil or a small pebble falling into the air intake, the fighter's engines may fail, "said the Air Force spokesman. He recalled that tests of the fifth generation T-50 aircraft had already begun in Akhtubinsk, so the infrastructure of the airfield should be prepared for reception
aviation
technicians of this level.
The Commander-in-Chief of the Russian Air Force, Lieutenant-General Viktor Bondarev, has repeatedly drawn attention to the fact that the quality of the runway and the airfield infrastructure directly affects the speed of take-off of fighters. "Airplanes must be ready for immediate take-off. So if you make a quality airfield for us, then we will take off not in seven minutes, but in two or three minutes, "he said.