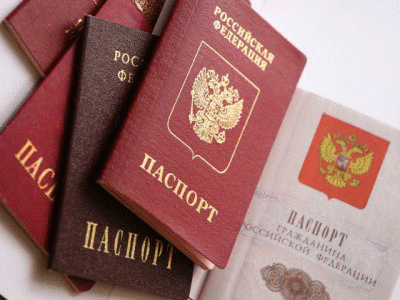 A delegation of deputies of the Russian State Duma headed by Leonid Slutsky, chairman of the relevant committee of the State Duma for CIS affairs, arrived in Crimea. According to local journalists, the first delegates' statements were the following: Russia starts issuing passports under a simplified scheme, and if Crimea asks for accession, this request will be considered as soon as possible.
"League" reports that the deputies intend to hold a series of meetings with representatives of the Crimean authorities on the political situation on the peninsula. In Simferopol, representatives of the Russian parliament were met by deputies of the Supreme Council of the Crimea from the Russian Unity Party, Sergey Aksenov and Sergey Tsekov.
Crimean journalist Oleg Kryuchkov on his Facebook page provided a photo of the "landing" and tezisno conveyed the words of the deputies. "Russia begins issuing passports in a simplified procedure. Russia demands compliance with the terms of the agreement between the opposition and Yanukovych. And most importantly, if the Crimeans decide in a referendum or if the Crimean armed forces appeal to Russia to join ... Russia will consider this issue very quickly."
As the Ukrainian Truth reminds, at the beginning of 2000, Russia massively issued passports for citizens of Abkhazia and South Ossetia. In August 2008, the Russian citizenship of the inhabitants of these regions became one of the key rationales for the armed invasion of the territory of Georgia - the operation "to enforce peace". In late August, Russia recognized South Ossetia and Abkhazia as independent states.
Two days ago, 23 in February, Slutsky, in a comment for ITAR-TASS, said that Moscow and Kiev would remain partners despite the difficulties. "I want to assure that no matter how complex the configuration of power that is being formed in Kiev is, Ukrainians remain fraternal people for us, and Ukraine is one of the first partners among neighboring states, no matter how Western politicians try to amputate Ukraine from Russia, drive a wedge between us and initiate a wave of mutual rejection, "he stressed.
On the same day, the Rada adopted a law on the abolition of regional languages ​​- Russian enjoyed this special status. After that, Slutsky said that the decision forces "to enter into cooperation, and in the most practical way, with every family in Ukraine that does not want to break away from the Russian language." However, he acknowledged that it is not yet clear how this will be implemented.