Azerbaijan buys Typhoon fighters from Britain - with such a sensational
news
the influential British newspaper The Telegraph spoke on the eve, reports haqqin.az.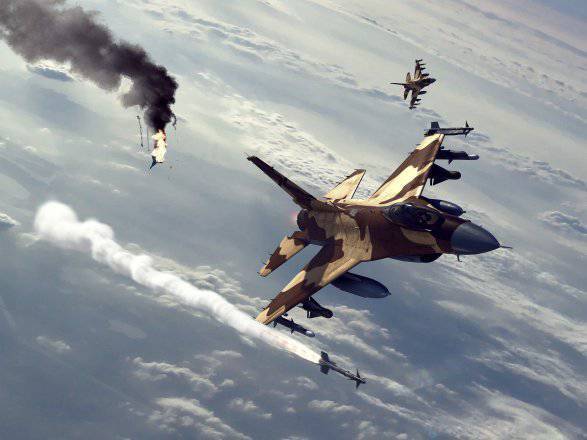 According to the publication, last year, the UK took 4-e place in the world for the sale of fighter "Eurofighter Typhoon" to the Persian Gulf. These fighters are considered among the most modern and powerful in the world. According to the rating of arms exporters, last year, the UK was ahead of Germany even by several positions and exported weapons worth 3.9 billion dollars. It is not only about sold military products on the basis of contracts, but about the sale of weapons to all interested consumers.
Only one Saudi Arabia exported 72 fighter worth 2 billion dollars. However, the contract for the sale of fighters in the United Arab Emirates was unexpectedly foiled. And now the British manufacturer Typhoon - the company "BAE Systems is negotiating with Azerbaijan, Kuwait and Qatar to sell its fighters to these countries.
Recall that the Typhoon fighter, a fourth-generation multipurpose fighter, was developed and produced by Eurofighter GmbH, created in 1986 by the consortium Alenia Aeronautica, BAE Systems and EADS.
Currently being mass production of the fighter. The aircraft was commissioned by the Air Forces of Germany, Italy, Spain, Austria and the United Kingdom.
Recall that the Air Force of Azerbaijan is currently provided with Russian fighters - "MIG" and "Su". If the deal goes through and Azerbaijan purchases these fighters, our country will be the first in the post-Soviet space, possessing the most powerful and advanced military aircraft. And it will further strengthen its military superiority over Armenia.