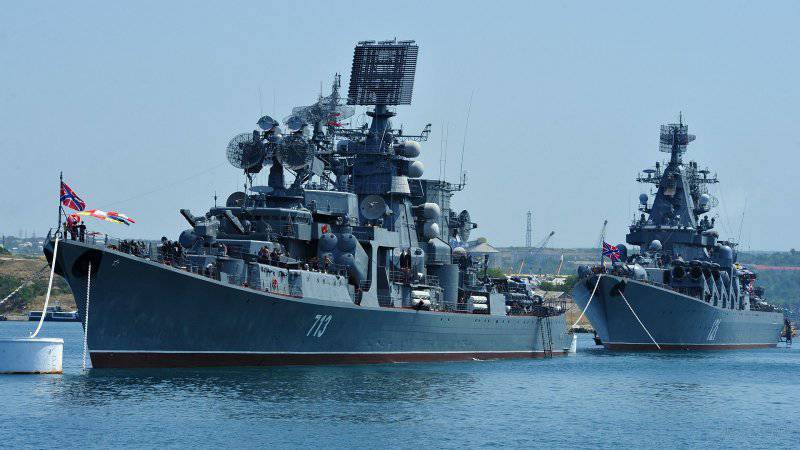 This year, the Russian Black Sea Fleet will complete the tasks of four international naval exercises to be held in the Black and Mediterranean seas. This was reported to Interfax on Tuesday by the head of the information support department of the Black Sea Fleet, Captain 1 of rank Vyacheslav Trukhachev. "In April and August, the planned activations of the Black Sea Naval Operational Interaction Unit Blackfor will be held, where the Russian Federation will be represented by the Samum missile ship," said Trukhachev. According to him, in June – July a bilateral Russian-Ukrainian naval exercise "Fairway of the World - 2014" will take place in Sevastopol, which will be commanded by the Ukrainian side on rotation basis. In the fall, a cruise ship is scheduled to sail to the Mediterranean Sea, which will take part in the events of the international public forum Russian Week on the Ionian Islands and in the celebration of the 187 anniversary of the Navarino naval battle in the port of Pylos. In addition, in November, the sentry ship Smetlivy will represent the Russian Federation in the framework of the Russian-Italian naval exercise Ionieks-2014, which is held annually off the coast of Italy.
The representative of the Black Sea Fleet emphasized that, along with measures of international military cooperation this year, ships and vessels of the Black Sea
fleet
They will fulfill the tasks as part of the permanent naval connection of the Navy in the Mediterranean Sea; floating master fleets will continue to carry out scheduled duty at the logistics support point of the fleet in the Syrian port of Tartus. Note that the Black Sea sailors take an almost continuous part in the Russian naval group in the Mediterranean.