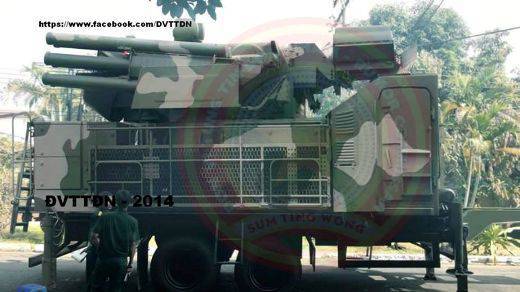 Anti-aircraft missile and gun complex "Shell C1" is becoming one of the most popular models in its segment in the international arms market. It seems that customers are already in the queue for the development of gunsmiths from Tula.
Only recently we discussed the success of the Pantyra in Brazil, and now it has become known that the towed version is already being tested by one of our largest purchasers of Russian military equipment - Vietnam.
Vietnam has been implementing a major program to modernize its armed forces in recent years. The most modern weapons are purchased in Russia,
aviation
, naval and missile, air defense systems.
Apparently, just for the protection of the newly acquired C-300 PMU1 complexes, towed "Pantsiri" will be useful.