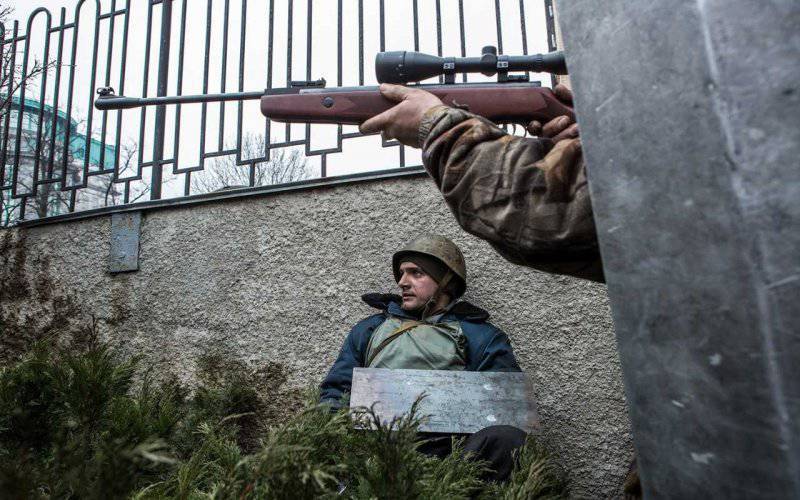 Something like an open letter.
I am an ordinary man in the street and a citizen. The only difference is that, like many, I do not care about what is happening in Ukraine.
I get information from the same media and the Internet as the rest. And apparently, I draw the same conclusions as the main majority. And I see that there is a war in Ukraine. And they kill people there. And people are being killed by pronounced nonhumans. It would be strange to have a different point of view to a person who witnessed Beslan, Volgodonsk, Moscow.
Run-in script. However, when it happened "somewhere out there", in Libya, Egypt, it was not so significant. And Ukraine is here. From my city to Kharkov 4 hours away. It's nearby.
Ukraine is torn as they tore Yugoslavia. But Yugoslavia was a friendly country, and Ukraine is our brothers. This is a huge number of Russian people by blood, who lived there even God knows from what time.
The European Union is already sticking out with ears in Ukraine. Do everything to push it into the European Union. Impose "freedom of choice in favor of the EU," according to one of the emissaries. Clearly help those who arrange lawlessness on the streets of Kiev. They speak openly about the introduction of peacekeeping forces in Ukraine. But we know how these operations end.
While it was burning there, beyond the horizon, it was relatively calm. Now it burns on a nearby site. The time of observation is passing, the time for action is coming.
Yes, Yanukovych proved himself ... strange. But it's not about him, right? The matter is in millions of Russian people who can be doomed to life under the power of rabid Bandera and new fascists.
Yes, and Sevastopol also should not be forgotten.
For the sake of Western democracies, our country lost its allies. Does it only seem to me that the time has come to intervene not just for the neighbor, but for the brotherly people? For your own? One movie hero said: "Russians in their war do not abandon." In Ukraine, the war. Your move, Mr. President ...