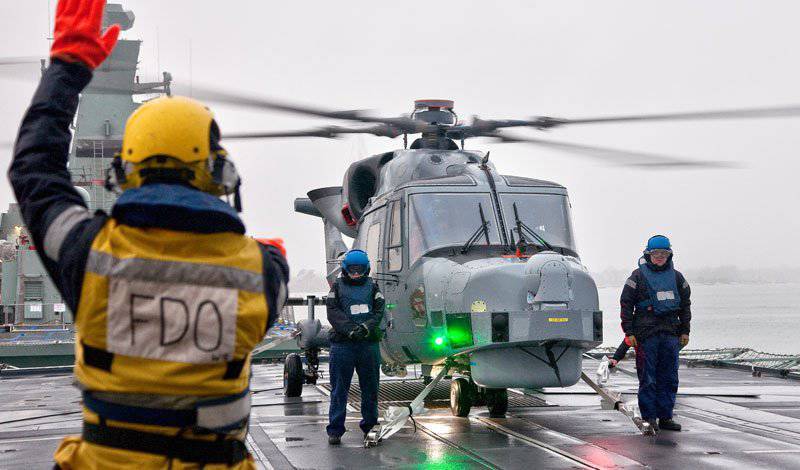 Seoul will receive eight AgustaWestland AW159 helicopters to replace those currently in service with the Korean fleet Lynx 99 marine helicopters. Photo: AgustaWestland
The South Korean DAPA Arms Purchase Administration (Defense Acquisition Program Administration) announced that the new Wildcat helicopters being acquired for the Republic of Korea Navy will be equipped with Rafael Spike NLOS missiles. Thus, these missiles will be deployed on an offshore platform for the first time. NLOS spike has already been adopted by the Korean army. The rocket is capable of hitting point targets with maximum accuracy at a distance of up to 25-kilometers using completely autonomous guidance or electro-optical guidance with the participation of the operator. Seoul is to receive eight AW159 Wildcat Marine Helicopters in 2015. These new helicopters will replace the Super Lynx Mk99 helicopters in service with South Korea.
Equipping these helicopters with NLOS Spike missiles will allow the Navy to hit targets at a great distance, exposing the helicopter to minimal danger. Seoul counts with the help of Israeli
weapons
to quickly detect and hit rocket launchers, artillery guns or even hovercraft and other watercraft that can be used for an unexpected landing of troops on the South Korean coast.
Seoul invests about $ 560 million for the purchase of eight helicopters. Each of them will be equipped with Thales Flash Submersible Sonar Station and anti-submarine torpedoes. The helicopter will be equipped for anti-submarine warfare, ground and surface attacks, sea patrols and search and rescue operations. In addition to the sonar station, torpedoes and missiles, it will also carry a maritime surveillance radar and an electron-optical payload capable of supporting weapons systems. Deliveries are scheduled for 2015 and 2016 years.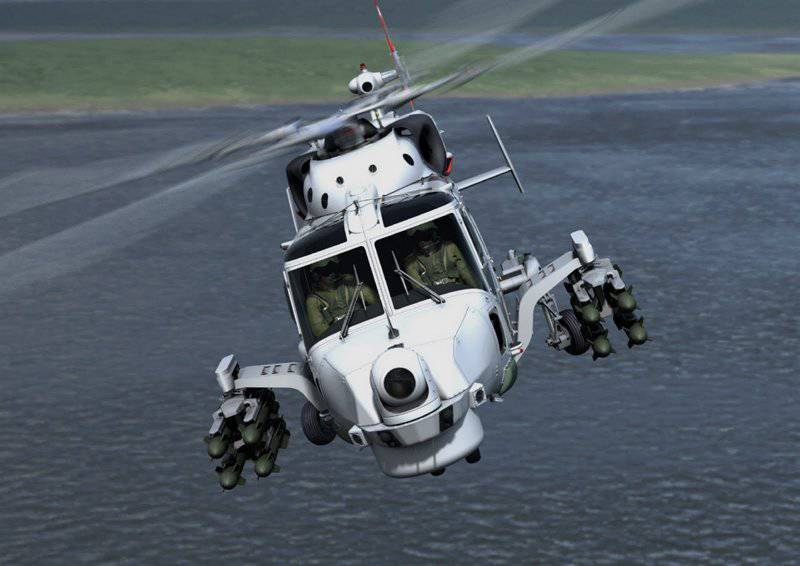 Seoul plans to equip these AW159 naval helicopters with eight Rafael Spike NLOS missiles that will be used against both land and sea targets. (The rockets depicted in this photo are Hellfire, not Spike placed in rectangular containers) Foto: AgustaWestland
In addition to adopting Spike NLOS missiles, Seoul is also showing interest in other models of the Spike family. For example, Spike ER is considered as the main version of guided missile weapons of the future combat helicopter being developed by the Korean
Aviation
Industry (Korean Aerospace Industries). Other options include various laser-guided weapons, including the IAI Israeli Lahat missile, BAE Systems APKWS and Lockheed Martin / Raytheon Hellfire. To date, the Koreans have not yet decided which of the partners they will unite in this multi-billion dollar project in which, according to experts, only the arms segment will cost more than one billion US dollars.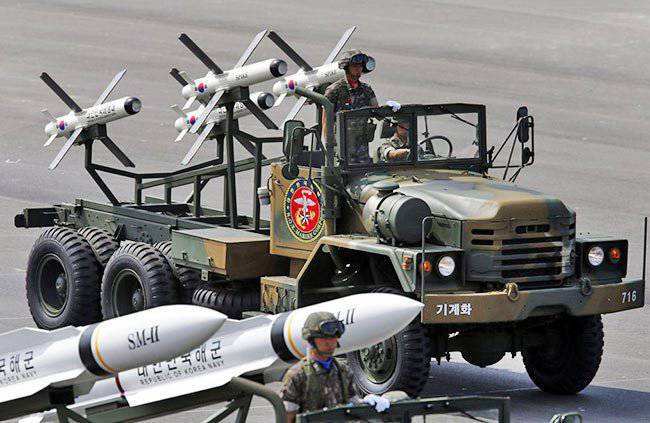 Israeli-made South Korean NLOS Spike missiles were spotted during the 65 anniversary of the Seongnam Day Armed Forces