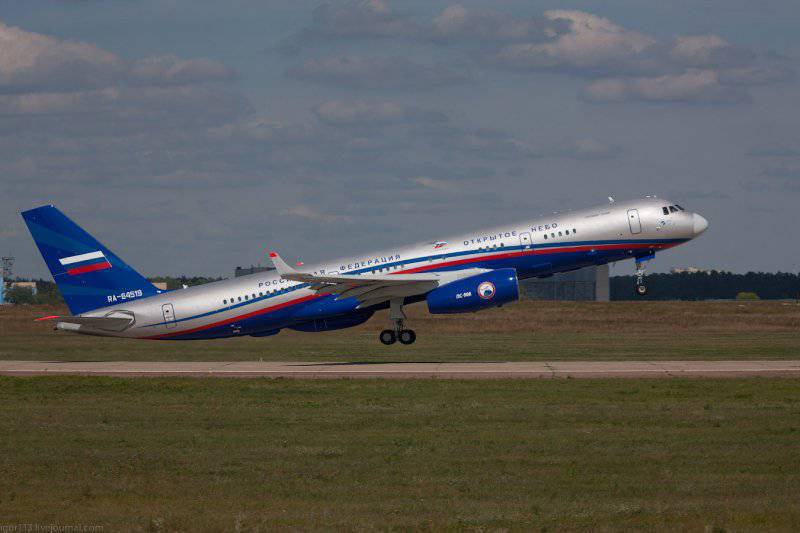 For the implementation of the Open Skies Treaty (DON), the Russian Air Force received two new Tu-214ON aircraft, said Colonel Igor Klimov, a spokesman for the Russian Air Force's press-information and information department of the Russian Defense Ministry for the Air Force.
Annually, on the territory of the Russian Federation, up to 60 escorts of foreign inspection teams and missions are performed. And in the territories of foreign countries - to 15 inspections and to 41 observation flight under the Open Skies Treaty.
Observation flights on the DON over the territory of the Russian Federation are performed on the observation aircraft OC-135В, С-130, SAAB-340В, CN-235, An-30, An-26. Over the territories of the States Parties - on the An-30B and Tu-154 Лк-1 aircraft, said I. Klimov.
He also said that today marks 26 years since the founding of the Center for the Implementation of Arms Reduction Treaties.
This center consists of management and three departments. He reports to the Air Force Commander. Designed to organize in the Air Force activities to ensure the implementation of international treaties of the Russian Federation on the reduction and limitation of strategic offensive weapons, on conventional armed forces in Europe, in the open sky, the Vienna Document 2011, global exchange of military information, agreements with the PRC. And also - to provide aeronautical information for flights and flights
aviation
Armed forces of the Russian Federation and flights (flights) of aviation of foreign states in the implementation of the provisions of international treaties and agreements.