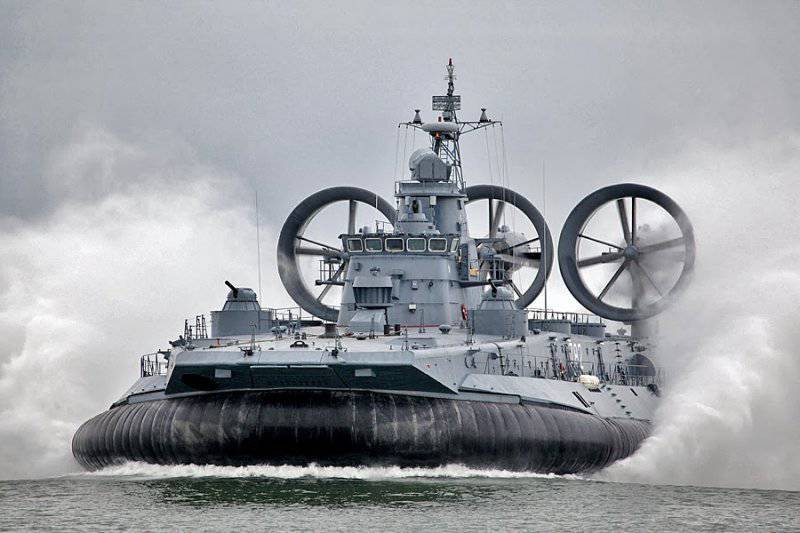 The Baltic shipyard Yantar (Kaliningrad) will complete the repair of the world's largest air-cushion landing craft (MDKVP) Evgeny Kocheshkov, which is part of the Baltic surface forces, by the end of February
fleet
(BF), the press service of the plant.
Currently, the 12322 Zubr ship, which is the world's largest military hovercraft, is in a floating dock and is undergoing repair work. By the end of February, they will be fully completed, and the ship is ready for transfer to military sailors.
However, the transfer of the ship to the representatives of the Baltic Fleet will not depend on the plant, but on weather conditions. Heavy ice conditions in the water area of ​​the Yantar plant and the Kaliningrad sea channel may not allow the ship repairmen to bring the ship out of the floating dock, and the crew of Yevgeny Kocheshkov will transfer it to Baltiysk to the place of permanent deployment.
According to the press service, the other order of the Ministry of Defense - the frigate of the 11356 project "Admiral Grigorovich", which is being built for the Black Sea Fleet, is also "tied up" to the floating dock that is currently occupied by MDKVP.
"As soon as the landing ship is taken out of the floating dock, the frigate will be launched at the factory. A free dock is required to continue the construction of the Admiral Grigorovich. There is another float at the plant, but its size does not allow ships of this size to be brought into it, "said a plant representative.