A curious version of the modernization in Venezuela of the old French tracked armored personnel carrier AMX VTT / VCI - with the installation of the Russian combat module of the BPPU series manufactured by OJSC Muromteplovoz, with the 30-mm automatic gun 2А42 and 30-mm automatic grenade launcher AG-17. This prototype of the modernization of the AMX VTT / VCI BTR was made in 2013 by the Venezuelan Army Service Center (Centro de Mantenimiento de Blindados del Ejército) in Fuerte Paramacay (Valencia, Carabobo) with Russian assistance and participation of Russian specialists.
The Venezuelan army received 75 armored vehicles based on the AMX VTT (including the 25 linear AMX VTT / VCI BTR) under the 1972 contract of the year.
It is reported that the Venezuelan army also plans to install combat modules of a series of controllers on the Cadillac Gage V-100 Commando wheeled armored personnel carriers planned for modernization.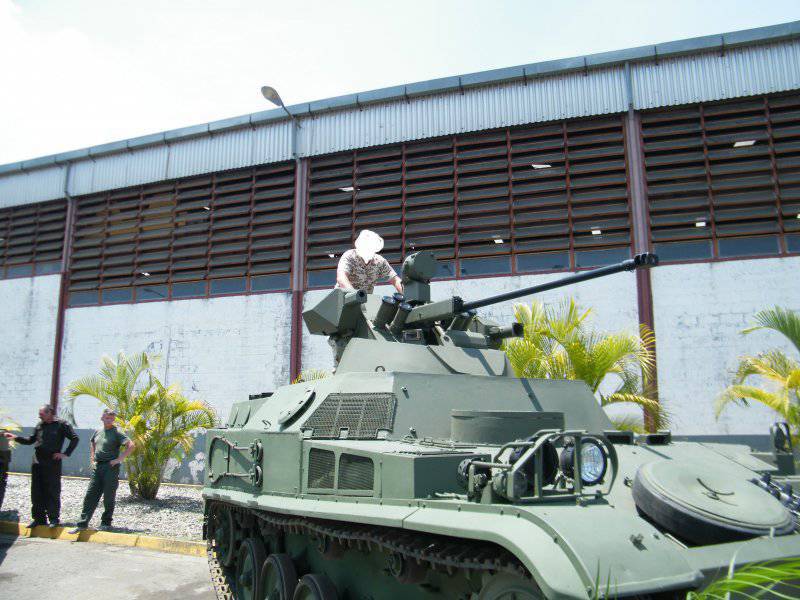 Prototype of the modernized AMX VTT / VCI armored personnel carrier of the Venezuelan army with the installation of the Russian combat module BPPU (s) mirotank / otvaga2004.mybb.ru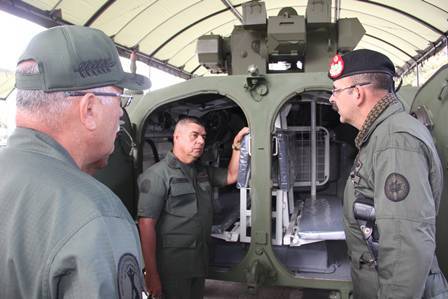 Prototype of the modernized AMX VTT / VCI armored personnel carrier of the Venezuelan army with the installation of the Russian combat module BPPU - rear view (c) zuhe / venemil.foroactivos.net